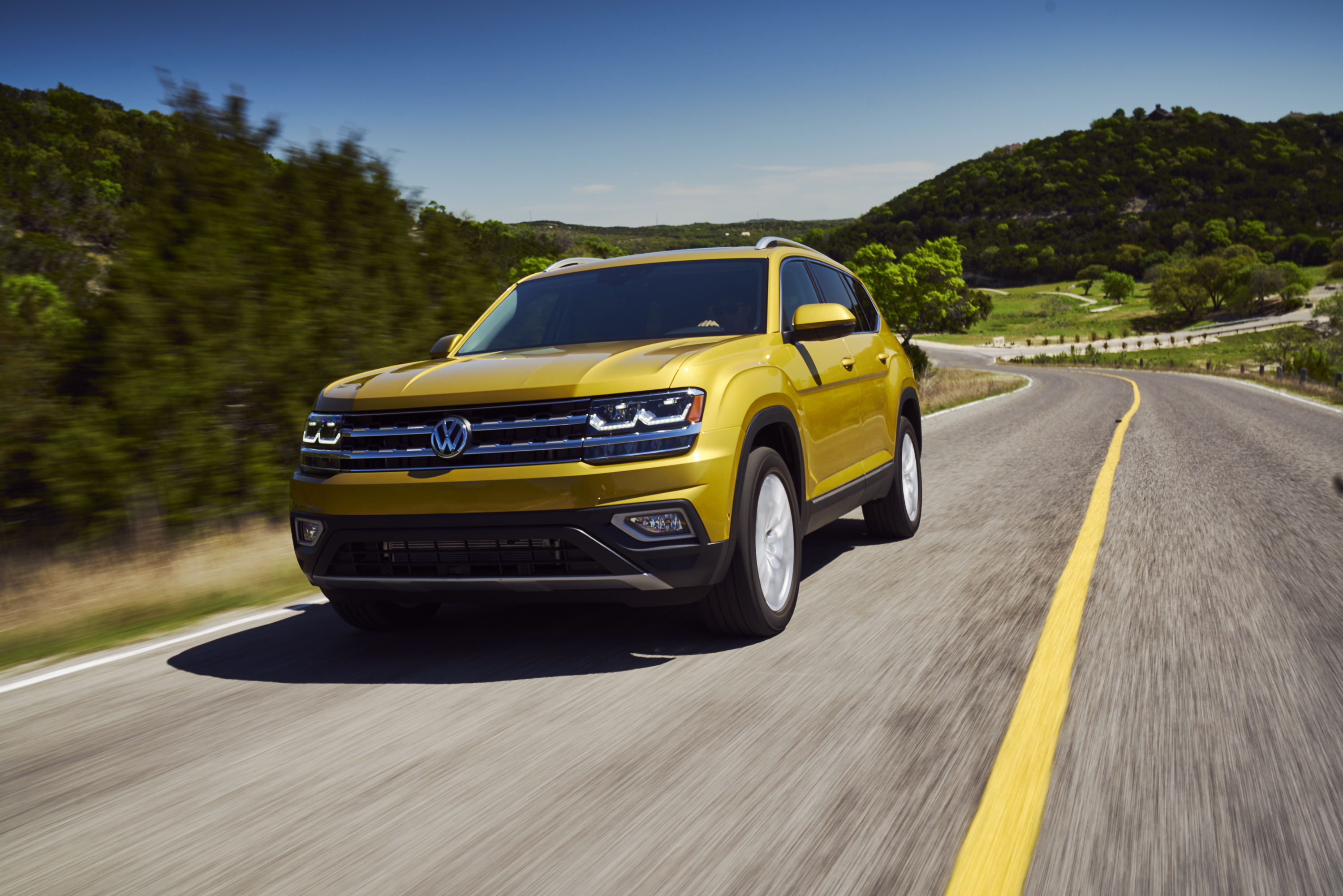 Volkswagen Atlas V6, SEL Premium (2018)
I must hand it to the designers of the all-new 2018 VW Atlas: It's beautiful!
VW had a glaring, gaping hole in its lineup and it has been filled quite nicely by the Atlas, thank you very much. The timing for VW could not have been better, as VW Dealers are itching for new product to sell and car buyers in the US are not really buying sedans! They are buying crossovers and SUV's at an increasing rate and the Atlas checks all the boxes that the US buyer typically wants. This SUV will, without a doubt, become a high-volume seller for VW.
To a lot of people, VW equates to a smaller-sized car such as the Beetle or the Golf. So, it's tough to imagine a full sized, seven passenger SUV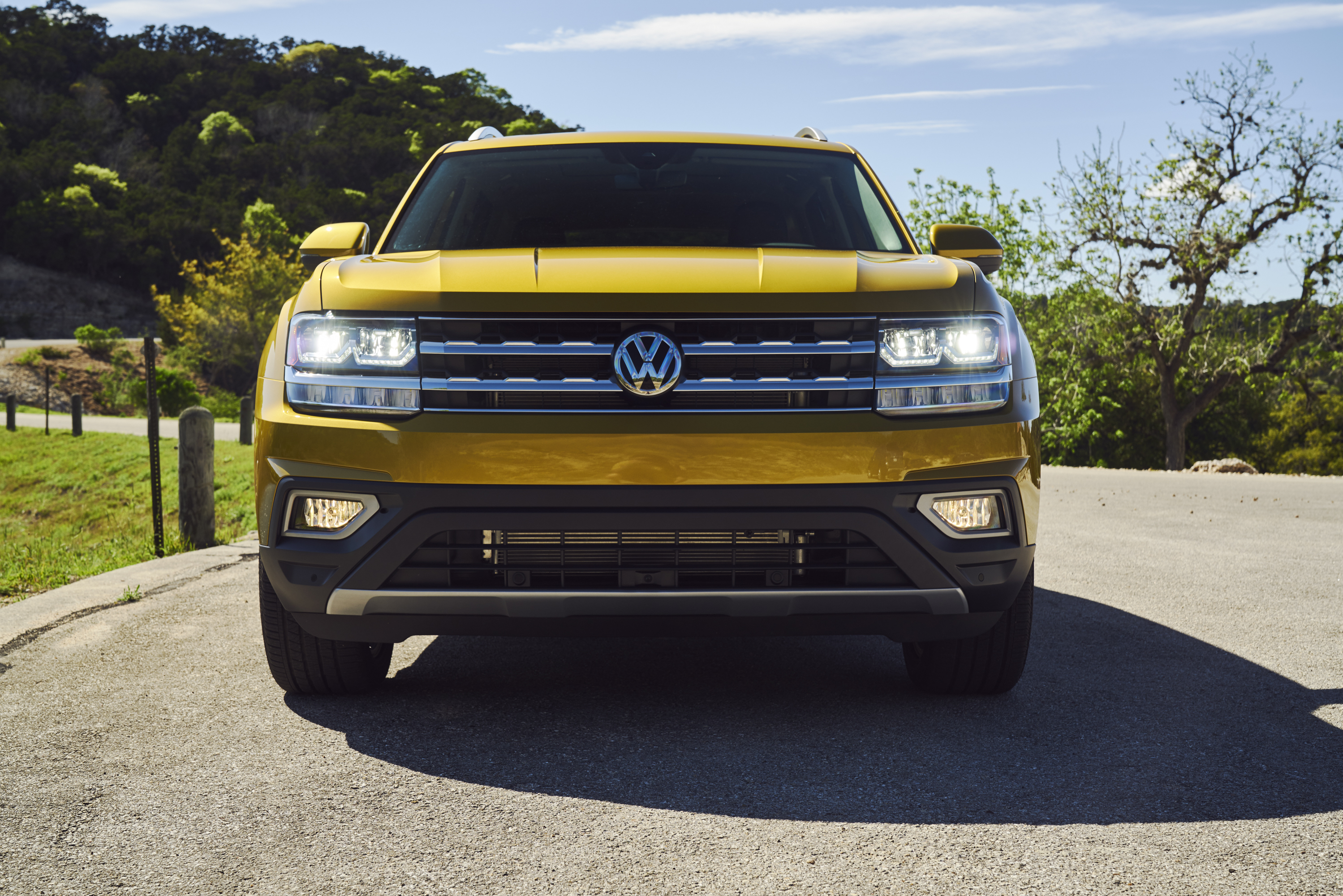 being a VW, but the Atlas is all that and more. Let's have a closer look at it, shall we? Approaching the Atlas you are greeted by VW's updated corporate design look, clean, modern and purposeful, offering an elegant presence without screaming, "hey, over here, look at me" that some SUV's seem to be afflicted with. The front fascia is sleek, with integrated lights and a modern grill. The side profile has a lot of recognizable VW DNA yet individual to this new, much larger model. One nice thing we like, is the creative palette of colors for the Atlas, as frankly, how innovative can you really get with grey, silver and black?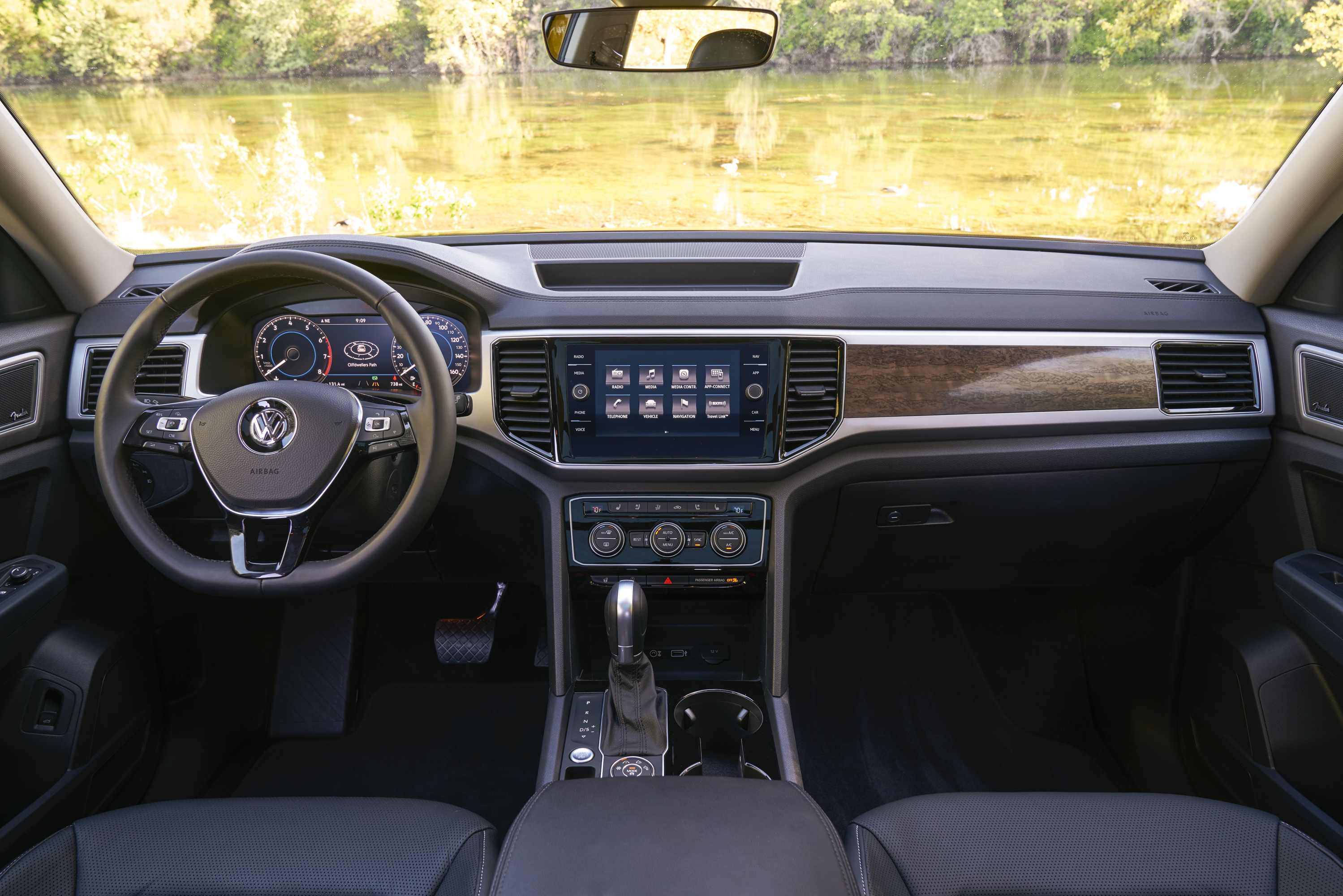 Inside you instantly notice the VW lineage. Trim, fit and finish are excellent, which is important to effectively compete in this crowded seven-passenger crossover SUV segment. VW is facing formidable competitors which include, the Honda Pilot, Toyota Highlander and the Chevrolet Traverse among others. Interior volume is cavernous and thanks to the well-proportioned windows, bright and airy as well. The center dash touch-screen is easy to decipher and features an app driven menu which makes it easy to work with. The second row and surprisingly, the third row of seats, are delightfully roomy. Seats are 60/40 split, adjustable fore-aft, as well as seat-back angle. Fold all the seats flat and the Atlas becomes the secret weapon for those Costco or Home Depot runs!
Driving this new VW feels more like a large sedan than a full-sized SUV. The suspension is soft yet direct when navigating through turns. It's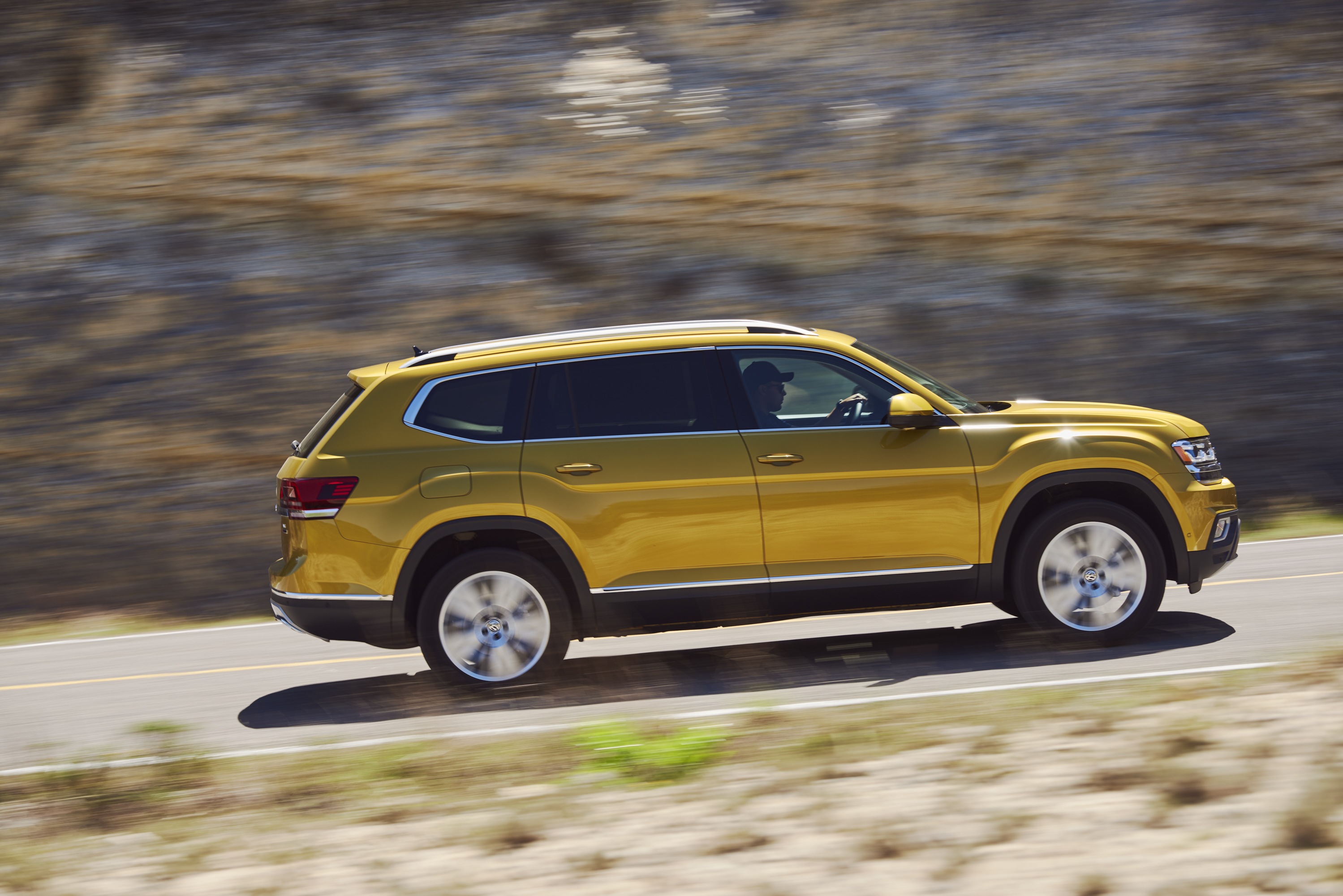 certainly no sports car, but it does have a nice German-like feel to it on the road. The only power available currently is a gasoline 3.6-liter V6 engine, mated to a smooth eight speed automatic transmission. There will be a less expensive, front wheel drive Atlas with a 2.0 liter, four-cylinder engine option later in 2017. Acceleration is sedate, with a 0-60 MPH in the 8 second range. Yes, it's a bit of a heavy-weight and if you want to get some aggressive power delivered, you must go deep into the throttle to make it happen.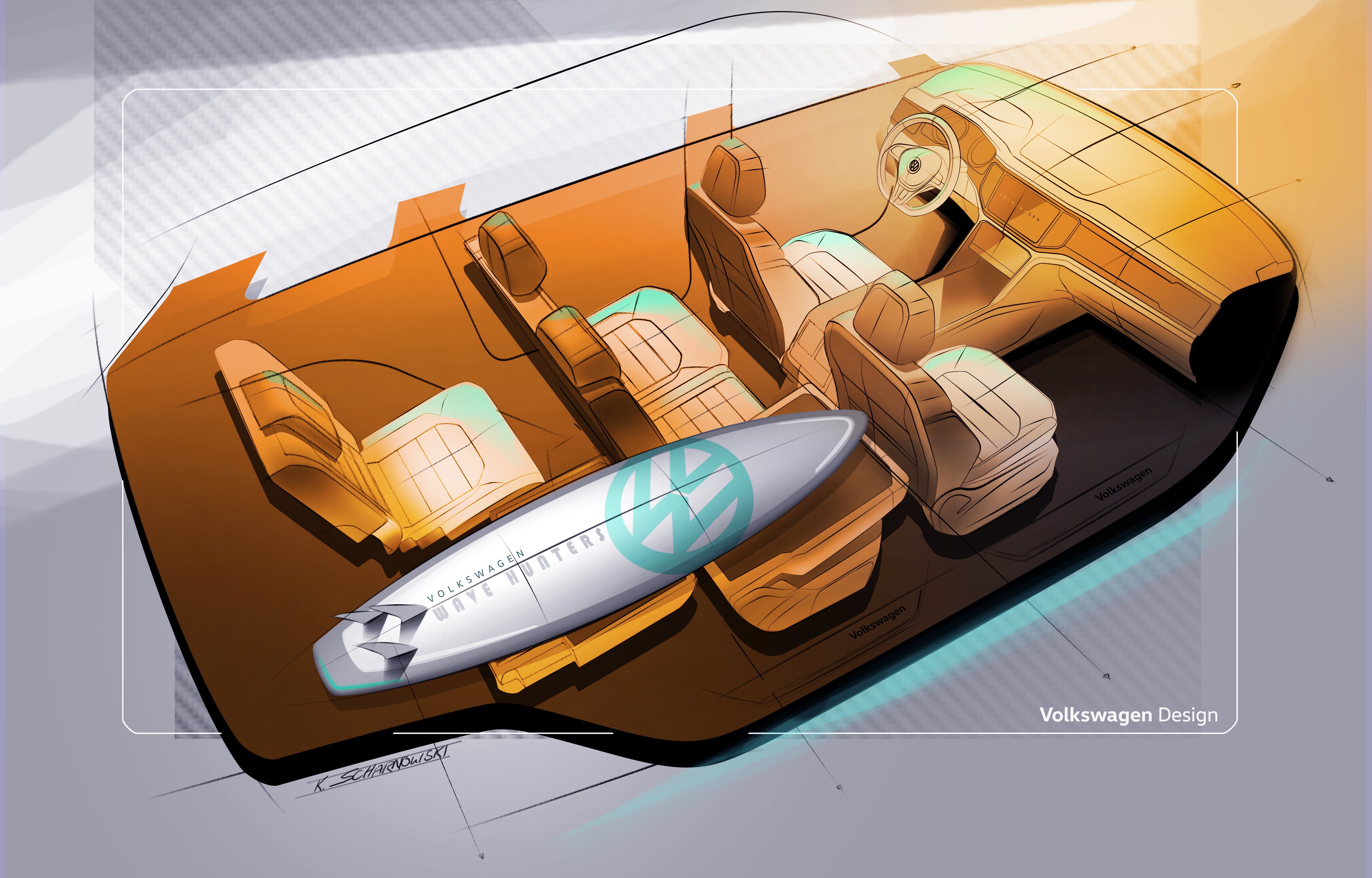 I was pleasantly surprised after spending a week with the Atlas how easy it is to live with this big SUV. I could fit it into my garage as well as carry a car-load of people and have all of them comment how nice it drives. That's amazing, considering I hang out with a tough crowd!
Shopping for a full-sized SUV? You need to put the VW Atlas in your short-list. I can assure you, you will be pleasantly surprised. Great job Volkswagen!
The Essentials:
MSRP: $30,500.00 (Base model)                MSRP (As tested): $41,815.00 (SEL Model)
Fuel Economy (Observed): 20.3 MPG
Engine: V6, 3.6 liter, 276 HP
Popular Options: 20" Black "Mejorada" Wheels
Visit: www.vw.com
Share this
0

0

0

0