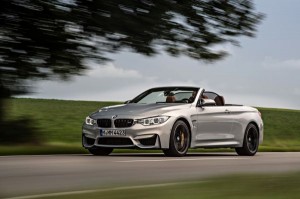 BMW M4 Convertible (2015)
Iconic cars can be tricky in their evolution for manufacturers. Take for example Porsche with their 1st non-air cooled 911 back in 1999 or Mercedes-Benz with their current generation SL, which turned out to be nice to drive, but not so good to look at.
Several years ago, BMW was at a crossroads when the recently introduced M4 was being proposed, I am sure, there was a lot of active, late night discussions coming out of the meeting rooms at the factory's Munich headquarters, focusing on how to make the all-new M4 stay relevant and ahead of the pack. Out went the heavy and thirsty normally aspirated 8 cylinder engine, replaced with a silky smooth, twin turbo inline 6 cylinder power-plant.  There was an aggressive crash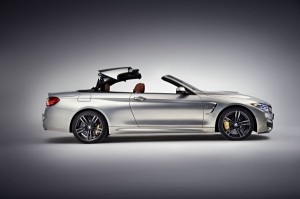 diet to reduce weight and the liberal use of modern CRP (Carbon fiber reinforced plastics) which made a noticeable improvement over the previous generation M3 both in technology and performance.
Does BMW have a winner? Well after spending a week and more than 500 miles with the new M4 convertible I can simply say WOW, absolutely!
Having had the opportunity of driving all of the previous M3 models (In 2014, BMW changed the model designation to reflect the number of doors; coupes are even and sedans are odd numbers respectively) the all-new for 2015 M4 is the best yet. Why? Easy, BMW went back to basics and got the recipe just right. The exterior design is fresh and modern, the interior is perfectly executed with excellent materials offering superb fit and finishes, in addition to the all-new engine being a technological triumph!
The M4 convertible we received for our week of driving came with the-slowly-becoming-extinct six-speed manual transmission which was an unexpected surprise. As an option, the seven speed dual-clutch is available, which does make the M4 a hair faster 0-60 MPH. Speaking of the manual transmission, yes, there are all kinds of chatter about the manual becoming extinct and the dual-clutch transmissions reigning supreme, but for me, there is nothing more satisfying than a perfectly executed downshift when driving on my favorite road. Sure, the dual-clutch version can shift faster and can perfectly rev-match all of the down-shifts, but that's not you doing it. Ok, call me old school!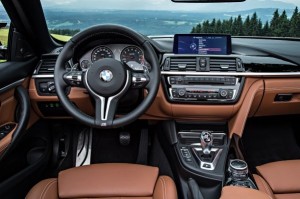 Acceleration, both from a stand-still or rolling along on is deceptively quick offering a glorious sound from the exhaust, although it is partially artificially fabricated through the in-car speakers.Steering is now electric, offering quite good finger-tip feedback.  Brakes are direct and reassuring, with easy brake pedal modulation offering perfect control. Our test car being a hard-top convertible, is heavier than the standard coupe, yet we didn't feel the added heft. The three-piece folding roof is like seeing steel origami at work, fascinating. Trunk space is limited when the top is down but not to worry, the rear seats fold into a nifty parcel shelf, offering ample space for a couple of weekend bags.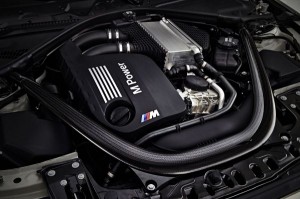 Regrettably, the week with the M4 Convertible went by entirely too fast and what seemed like a blink of an eye, it was time to give the key back and trade for a rolling, beige appliance on wheels. BMW seems to have a wonderful, yet indescribable feel to their cars. Maybe it is their excellent tactile sense to the switchgear or maybe it's the sum of its parts, regardless, the experience is sublime. Sadly, only a lucky few will have the pleasure of ever owning one of the marvelous sport coupes and that is a shame. This car should be required driving for everyone in order to see first-hand, what enjoyable driving really is!
Like good wine or prime real-estate, the 2015 BMW M4 hardtop convertible does get better with each generation.
The Essentials:
MSRP: $72,500.00                            MSRP (As tested): $81,475.00
Fuel Economy (observed): 18 MPG
Engine: Inline 6 cylinder, 3.0 liters, 425 HP
Popular Options: M Double-clutch transmission with Drivelogic, Executive Package, and optional 19" double spoke light alloy wheels
Visit: www.bmwusa.com
Share this
0

0

0

0