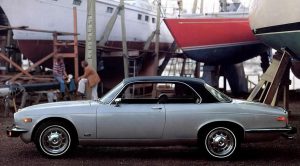 There was a time when you imagined a grand coupe, a myriad of euro cars would come to mind. From the sporty aggressiveness of the BMW 850CSi, the imposing Mercedes S600 to the decadence of the Bentley Azure, yes there used to be plenty of choices, including one coupe that continually has stood apart since the 70's and can only be described as pure "Britishness." It's none other than the Jaguar XJ coupe. This special two-door version of Jaguar's flagship sedan has always stood out, of course, you may say, well the Bentley is British, but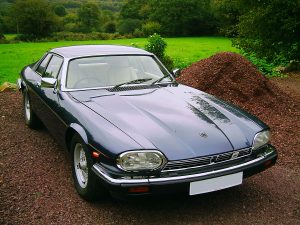 technically that's not correct. Sure, Bentley is a British brand, sure it was entirely manufactured in Britain, and yes, it even has the famous Flying B ornament on the hood, but the Bentley had some very un-British characteristics that come with it. First, it's practical-ish, as it fits at least four passengers comfortably, it caters to the American market, so it has big, durable bumpers which are, just dreadful. Lastly, the Azure was a car made to be successful in North America, and it has been. It has served its full purpose. Now, how un-British is that?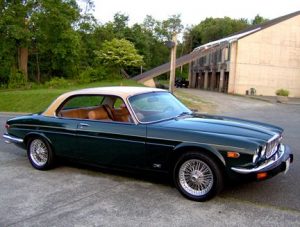 The Jag, on the other hand, was simply incredible; to begin with, the car was essentially a long, sloping hood with two seats and an exterior "glovebox" the designers insisted on calling a trunk. It is low, slick and clearly unmistakable with anything else on the road. Think about it, it truly is a sexy car, and that's all that mattered. To this day, seeing one on the road catches almost everyone's eye! Now, despite its good looks, the XJ had low performance numbers, but that was okay, because whoever was driving, looked good doing it. The factory offered two engines; A 4.0 liter inline-six and a gorgeous 6.0 liter V12. The V12 only produced 304 HP, a surprisingly low figure, even for an equivalent V8 of the time. The V12 was only a scant .4 seconds faster than the six, keeping in mind that both are still in the 7 seconds' range, not exactly the numbers needed to break any land-speed records at the time. That's ok though, this is all part of the mystique that made the XJ Coupe so wonderful, it was a car that could be driven around the Nürburgring as well as being an elegant boulevard cruiser that you could enjoy (if it started). Everything about the car screams "I'm an accomplished gentleman with impeccable taste" Admittingly, the Mercedes-Benzes, and BMW's of the period were better made, but the Jaguar still outsold them, even with the known shortcomings, or better yet, its "character flaws." Everything was forgiven.
Nowadays we have several, albeit, dwindling offerings of European luxury coupes to choose from, including the Mercedes-Benz S Class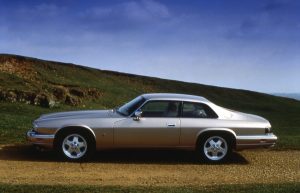 Coupe, the BMW 6 Series and the Bentley Continental GT, that's pretty much it. The S Class Coupe is still the de facto tour-de force in technology and superbly composed regardless the type of driving one does. The BMW is undoubtedly sportier in character and feel. Lastly, the Bentley has somehow managed to keep the big American-ness of the Azure, yet forgotten all the over-the-top lavishness that made you think it was a Rolls Royce. Actually in my opinion, the Mercedes-Benz S Class Coupe is the clear winner. Oozing with luxury, quality and technology. So, I make this call to Jaguar, who once made that wonderful beast of an XJ Coupe, to resurrect a modern version of this iconic two-door. As a pleasant surprise, Jaguar has since 2008, proved to us that that they make cars that start when you turn the key (or push the button) and consistently rank in the top 10% quality surveys. Jaguar already showed us it could re-introduce a model type with the sumptuous F-type. So now it time to give a classic two-door beauty that is not sullied by overused words like Nürburgring, race-track or zero-to-sixty times. Instead, provide a car defined by style, feel,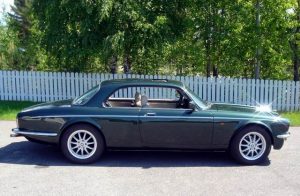 and luxury, a car that can do triple digits comfortably down the highway but feels perfectly fine doing 65 MPH as well. Jaguar, please bring back an XJ Coupe.
Could it be that somewhere in the secret labs of its design team, there is a concept XJ Coupe tucked away? I think so.
Share this
0

0

0

0