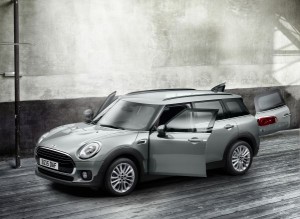 Mini Cooper Clubman (2016)
When I received a call from the press fleet company giving me the news that I would be getting the new Mini Clubman for the week I really didn't think it would be anything special. Being a sports car type of guy, I naturally wanted the higher power and sporty "S" version but no, I got the regular non-turbo standard model. Oh boy, or so I thought. Immediately after the call, I started to wonder if this newest version of the Clubman still had the unique Mini DNA, would it be fun to drive? Would it feel like a Mini? Read on and find out.
First off, the all new for 2016 Clubman has been completely redesigned from the previous generation. Gone are the funky side half-door as well as the ungainly profile dimensions, I simply say, good riddance to both.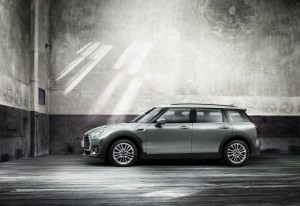 Mini was smart in keeping the signature double rear doors, creating part of the all-important Mini coolness and quirkiness. Visibility through the rearview mirror is slightly diminished but after a couple of minutes, it is easy to get used to.
Inside you are greeted with the current generation look and feel of the Mini, which is slightly subdued in some ways, yet offering fun surprises along the way. These include mood lighting around the bezel of the large, center mounted multi-function display and the various colors available for the interior accent lighting, which can be changed with a toggle switch next to the map light. The new Clubman has a definite quasi-BMW-like feel to the switchgear and controls and this creates an upscale quality experience.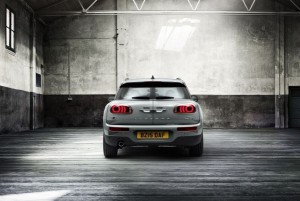 Seats as well as steering wheel feel and all of the touch areas are much better in quality, again, making the Mini feel upscale and premium. During my tenure with the Clubman I did a drive to the Florida Keys and I finished feeling comfortable and without any fatigue after several hours each way. One nice thing about the Clubman is that it is Mini without feeling mini, thus offering easy maneuvering in and out any urban space. Another feature of the new redesign, is the larger feel in all areas as compared to its predecessor. Both shoulder room and rear cargo area increase is noticeable. Rear seats are also foldable, creating plenty of space for large bulky objects. Rear seats are easy to enter and exit, with good head and leg room. Comfortable for two, a tight squeeze for three, but doable for a quick drive to lunch with co-workers.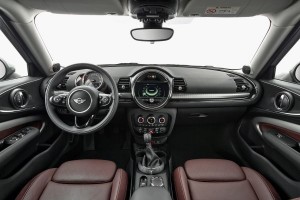 Without a doubt, the best unexpected surprise is how the Clubman actually drives. It is smooth, stable, agile and unbelievably quiet. I could not get enough noticing the lack of sound at highway speeds. the Clubman is not only rock solid but also library-like quiet. This is more amazing considering that the engine on the base model is a 134-hp 1.5-liter turbo three-cylinder power plant. A few days of driving this Clubman made me realize that this set up is an excellent urban combination. The 1.5-liter turbo engine feels peppy enough that you "point and shoot" through tight traffic, making a difficult commute a lot more fun. The electric steering, which is in vogue with almost every new car is actually fairly communicative and direct.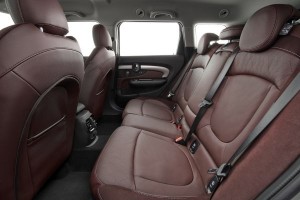 Aggressive cornering does bring out a bit of numbness, it's ok though, that's not the Clubman's natural strong suit. Brakes are responsive and easy to modulate, making smooth stops a breeze.
I thought I was a tough person to surprise car-wise, but the all-new Clubman completely changed that. Sometimes surprises are unexpected and that is a very good thing in the case of the 2016 Mini Clubman
The Essentials:
MSRP: $24,950.00                               MSRP (As tested): $30,750.00
Fuel Economy (Observed): 35.4 MPG
Engine: 3 cylinder, 1.5 liter turbocharged, 134 HP
Popular Options: Technology Package, Sat radio, Sport Package
Visit: www.miniusa.com