Mercedes Benz CLS450 4matic Coupe (2019)
Mercedes-Benz successfully created the four-door coupe segment with their 1st generation CLS and now in its 3rd generation, the 2019 version refines it even more. The latest version of the CLS has a more angular, chiseled look, keeping pace with the ongoing corporate design of Mercedes-Benz.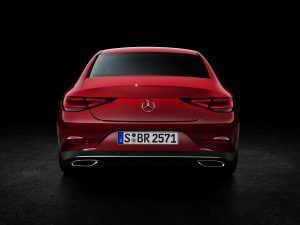 The front grille is more upright, corresponding with the silly, design zapping, pedestrian collision law that has come into effect in the industrialized world. Sadly, this has given rise to a lot of front-ends that aren't very good looking due to the constraints the designers must work with, regardless, Mercedes has done a masterful job. The sleek side profile is more evolutionary in nature as compared to the well aging 1st generation CLS and the rear flanks slope down and tuck in slightly, causing a dramatic and elegant look. The LED headlights look sleek and modern adding to the overall front appearance, giving it a more aggressive, lower-looking stance.
Inside the cabin, you will find a warm and inviting interior that has become typical with current Mercedes-Benzes, certainly not a bad thing at all. I admit that I am really enjoying their current interior design architecture and its pleasant look and feel.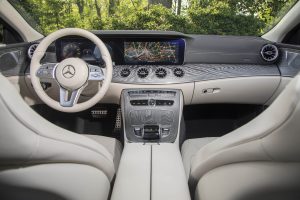 There is a luxurious sense throughout the cabin, with the most noticeable features being the seamless, oversized infotainment and digital dash split-screen that spans over 24 inches as well as the ambient lighting throughout which is additionally embedded inside the AC vents. Seats are superbly comfortable and easy to adjust and for the 1st time, the CLS now seats five. Switchgear and materials feel high-end, with easy to understand and operate buttons and switches. Cascading from the S and E Class cars, the CLS is loaded with active and passive technology, which has become de-rigueur in cars of this price point. However, not all of these features are offered as standard equipment.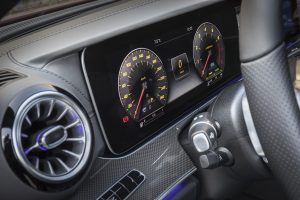 Being a four-door coupe does have its limitations however, mainly with the rear seating having less room overall and the entry/exit is made more difficult by the dramatically sloping roof line, which gives the rear passengers slightly less headroom.
Driving the CLS 450 with the turbocharged 3.0-liter inline-six-cylinder engine is a silky smooth and surprisingly quiet affair. One noticeable thing was the ease of being able to accelerate and brake seamlessly. Your passengers will think you took driving lessons from a British chauffeur thanks to the perfect feel and feedback from both the accelerator and brake pedals.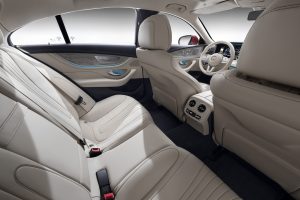 During my one-week stint with the CLS 450, I had to visit a close family member at a hospital located 35 minutes from my home. This was quite a stressful time, yet when driving to and from the hospital, it somehow soothed and comforted me in a surprisingly nice way that few other cars ever have done; thank you Mercedes-Benz.
Our test car had over $20,000.00 of options incorporated into it that made it even more sumptuous. One of our favorites being the special Burmester high-end 3D Surround Sound System ($5,400.00) as well as the supple Nappa leather seating ($1,370.00). One interesting option was the Acoustic Comfort Package ($1,100.00) This includes increased cabin sound insulation, windshield and side windows offering an acoustic and heat absorbing membrane which I am sure, made for more comfort while driving.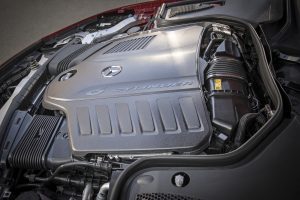 These options aren't cheap but they do enhance the driving experience greatly.
Comparable cars include: BMW Grand Coupe, Audi S7, Porsche Panamera
The all new for 2019 CLS450 four-door coupe is truly driving Nirvana.
The Essentials:
MSRP: $71,700.00 MSRP (As tested): $93,205.00
Fuel Economy: (Observed): 22.6 MPG
Engine: Inline 6 cylinder 3 liter, 362 HP, 369 Lb/Ft of Torque
Popular Options and Packages: In addition to the ones mentioned, there are: The Warmth & Comfort, Premium, AMG Line, Driver Assistance, Energizing Comfort, Parking Assistance Packages. Air Body Control, Head Up Display, Soft-close doors, Power rear sunshade, heated and ventilated front seats and several more.
Visit: www.mbusa.com
*Pictures are courtesy of Mercedes-Benz