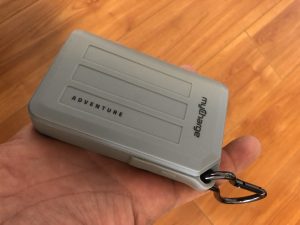 Our phones and tablets get so much use that a regular charge just isn't enough to last for the whole day. Early chargers didn't have a lot of capability and are very delicate to use on the go. The new MyCharge AdventureMax H20 Portable Charger 10,050mAh Waterproof Power Bank Rugged External Battery Pack takes care of these problems and then some. It offers rugged construction as well as ease of carry when on the go.
Perfect for: Providing power boosts and extending the life of your tablet, cell phone, Bluetooth speaker, e-reader or any other standard USB devices delivering 10,050mAh and 2.4A of shared output power for up to 4x extra battery capability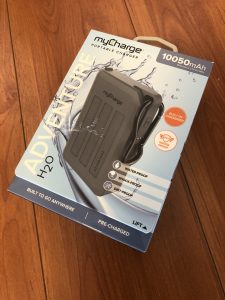 It features: A WATERPROOF RUBBERIZED FINISH: Designed to withstand the most extreme outdoor conditions (waterproof, drop-resistant and dirt-proof) while camping, hiking or mountaineering or just simply on the go.
A nice simple idea that is perfect: BUILT-IN CARABINER: Features ability to attach included carabiner clip to your backpack, belt, harness or any secure loop so that your power source is simply an arm's length away.
Convenient technology, this is called: PASS-THROUGH CHARGING: This external battery pack makes for a great adventure companion and easily stores and packs away in a small bag, purse or backpack so a convenient power source is always within reach and the pass-through charging technology allows you to charge the power bank and connected device simultaneously.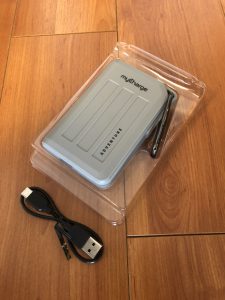 This rugged power bank is compatible with: Apple iPhone 11, 11 Pro, 11 Pro Max, XS, XS Max, XR, X, 8, 7, 6, SE, 5, iPad, iPod, Samsung Galaxy, LG, Motorola, HTC, Nokia, Blackberry and any other standard USB Device.
List Price: $49.99
Available at: www.amazon.com