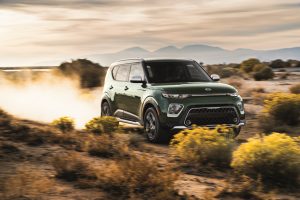 Kia Soul X-Line (2020)
Sometimes cars that are well designed and have a certain flair end up becoming iconic. The Kia Soul is one of those. In a crowded, sub-compact crossover segment, with a lot of "me too" bland designs, could the Kia Soul stand out? Turns out the answer is yes!
Looking at the latest generation of the Soul, it's strikingly simple in design, an excellent value proposition and the shape, size and overall execution is just right! The team at Kia all had a major design mojo going their way and it shows. The new Soul frankly is tough to pigeonhole into a specific segment. It's incredibly versatile and fun, featuring an attractive package liked by a lot of people regardless of their age.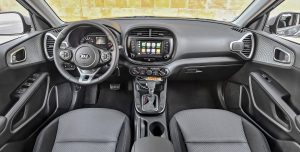 It's appealing, quirky and cool for the younger generation looking for their 1st car and its practical, affordable and comfortable for the empty-nesters or baby-boomer set.
Approaching the Soul from the front you notice the purposeful grille and stylish lights. This says, "I'm special" but in a subtle way without being over the top about it. The side profile is in some ways, cute yet not overly so. Featuring a height level that offers ease of entry and exit, plus an overall size that will fit into almost any space.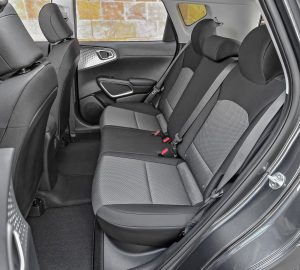 Hatchback vehicles can sometimes look cookie-cutter from the rear, yet Kia did a masterful job with the rear hatch design, giving the Soul an elegant flair from the back as well.
Inside, you are greeted with upgraded materials, an updated design everywhere you look, plus a nice fit and finish even though there is a fair amount of hard plastics around the cabin. Overall, the interior feels more upscale than typical of the segment, thank you Kia! The infotainment system, compatible with Apple CarPlay and Android Auto is surprisingly easy to use without ever needing to revert to the owner's manual and the seats are comfortable and easy to adjust even for those that are hard to please. Rear seats are comfortable for two, tight for three, offering good legroom and ease of entry/exit. Cargo area is roomy and easy to reach, more so with the 2nd row of seats folded forward.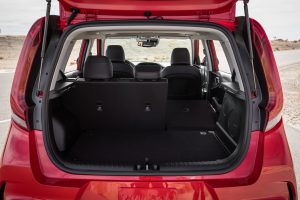 Driving the Soul is a nice affair, although it is not a sports car nor is it a high-speed GT cruiser. It is, however, perfect for zipping around town or in an urban setting, offering excellent visibility and maneuverability in any tight situation. We did notice the engine does sound a bit buzzy when pushed hard, thanks to the fun-zapping CVT transmission. Brakes are strong and linear, offering good feedback and confidence even in a hard, panic stop. Our test car came with the larger 18" wheels, standard with the X-line trim which made for a bit more of a sporty ride.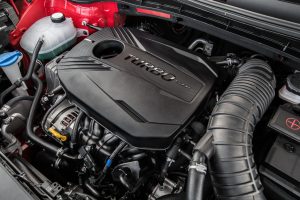 Competitors in the segment include: Hyundai Kona, Mazda CX3, Nissan Kicks, Toyota CH-R
The Kia Soul X-Line is an affordable sub-compact crossover that has a unique design, flair and panache from every angle, giving you a cool ride without breaking the bank.
The Essentials:
MSRP: $21,490.00                                                             MSRP (As tested): $22,610.00
Fuel Economy (Observed): 29 MPG
Engine: I-4 cylinder, 2.0 liter, 147 HP
Popular Options: Illuminated Scuff Plates: $250.00, Interior Light Kit: $325.00
Please visit: www.kia.com
*Photos furnished by Kia