Jaguar XE 2.0d AWD Prestige (2017)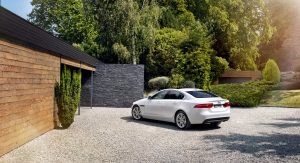 Going after the gold standard of sport sedans, i.e. BMW 3 Series, is no small feat. Countless number of models have tried, most have not succeeded, some have come close until now. The all new for 2016 Jaguar XE has found the secret sauce.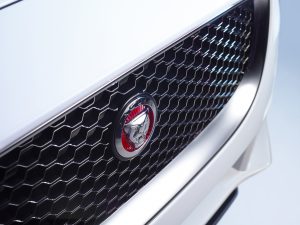 The model we drove is the 2.0 liter, 4-cylinder diesel AWD with the Prestige package. It's no secret that I am a huge fan of diesel technology and I was looking forward to driving this car. As it turns out, it didn't disappoint, quite the contrary, it was surprisingly delightful! The exterior design is one of a baby-esque XF, because of this, I noticed that nary a few bystanders noticed this all-new model when being driven around the South Florida streets. It is ok though, as the XF is a handsome design on its own. The XE is all Jaguar, from the front shark mouth-like signature grille to the sumptuous wheels. It's an elegant, yet understated design that doesn't scream for attention. The Prestige package comes superbly equipped and didn't have a single option that I felt was needed or lacking.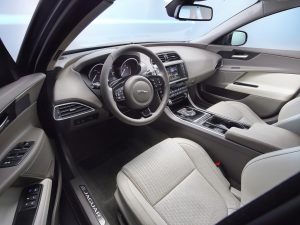 If you have driven any of the current generation Jaguars, you will feel right at home in the driver's seat of the XE. The interior design is straightforward and a model of simplicity. Thankfully, the slow-like-molasses infotainment system has been updated and the giant orb-like central A/C vents from the X didn't make it over to the XE's interior. Seating position is comfortable; controls and switchgear feel precise and easy to understand, plus all the interior touch areas have a nice luxury feel to them. Rear seating position is on par with other sport sedans which mean comfortable for two, tight for three.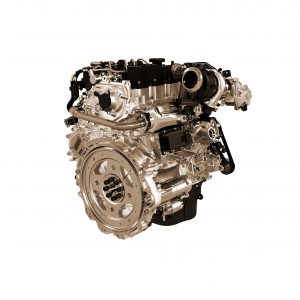 Trunk is average for this segment although not as nicely appointed as some of its competitors. I always enjoy the pulsating-in- red start button, which starts the 2-liter diesel instantly. Once on, it quickly settles into an ever so slightly louder engine sound as compared to its gasoline brethren but not obtrusive at all. This is definitely not your early 80's father GM product with a converted diesel engine! Shifting into gear is with the Jaguar signature rotating gear selector, once we select D, we set off. On a straight away, we nailed the throttle and there is a hint of turbo lag followed by a surprising and effortless acceleration all the way up to 3,500 – 4,000 RPM's, where the fun starts to die down. I drove over 200 miles during our week with the XE and got an impressive 34.8 MPG, that's nipping at the heels of some hybrid cars! Well done Jaguar. I wished that the US car buying public would give diesels a chance; they are quiet, refined and incredibly capable as compared to both gas and hybrid equivalents. Steering is superb, with excellent feedback and directness. BMW engineers, please drive this car and pay attention to the steering feedback!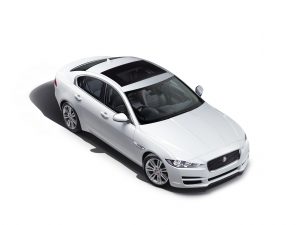 I enjoyed driving this car for a week. I don't know if it was the diesel engine, the new design, it's size or simply a great combination of all three, but it works and works great.
In the market for a sports sedan and feel that BMW has lost its way? Make your way to the Jaguar dealership and drive an XE, you will be impressed.
The Essentials:
MSRP: $45,400.00 MSRP (As tested): $46,395.00
Engine: 4 cylinder, 2 liters, 180 HP
Popular Options: All included
Visit: www.jaguarUSA.com