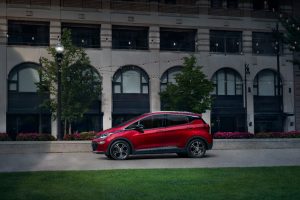 Chevrolet Bolt EV Premier (2020)
When introduced in 2016, the Chevrolet Bolt had something unique that few other electric cars had. Range! Fast forward to 2020 and with technology advancement marching on, that is no longer a major point. Several other competitors, namely the Tesla Model 3 and lately the Hyundai Kona electric, have almost identical range capability.
Overall, the Chevrolet Bolt is a nice crossover, but it just doesn't scream much in the sense of luxury even though we drove the top trim level offered. The overall interior plastics and trim just don't really create an emotional stir even though it is bright and airy.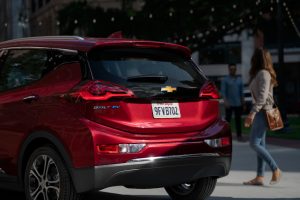 We liked the surprisingly large, center mounted infotainment screen, the images presented are crisp and clear, certainly offering a nice "oh wow" feel good moment when tinkering with the technology for the first time. Seats are comfortable and the cabin offers plenty of cubby holes and storage areas throughout. Rear seats are comfortable mainly due to the flat floor. Cargo space is generous, and of course, more so if you fold the passenger seats forward
The Bolt is a delight to drive both for short trips around town as well as high-speed (60-70 MPH) highways driving. Of course, having over 250 miles of range, it can be daily driven just like a normal, internal combustion engine car without worrying about range.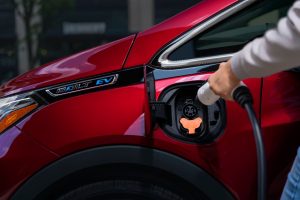 We did notice the faster than usual consumption of energy if you are traveling at brisk speed and/or using a lot of the accessories such as the HVAC, lights, seat heaters and wipers. Rule of thumb, the faster you go, the quicker it depletes so be mindful of that if you plan on a lot of highway driving. We found the speed sweet-spot to be in the 45-60 MPH range.
Acceleration: Typical of an electric car. Brisk, instantaneous and satisfyingly smooth. One thing that seems to be typical of most cars today, regardless if its electric or not, is the numb steering feel. The Bolt's steering is a bit heavy which is a way to create some feedback but it doesn't really offer much of it, especially at fast highway speeds. I found myself having to pay a bit more attention to steering inputs in order to keep my driving smooth. Brakes are surprisingly agile and direct specially the last 30-40 feet as you come to a slow stop.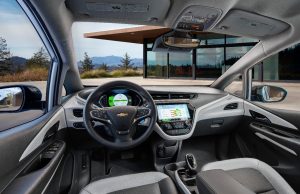 There is a nifty paddle that allows you to dial in the amount of regenerative braking effort which is nice to have, I prefer to let the car coast smoothly when I see a stop light ahead. Some cars have very aggressive regeneration systems making the transition from accelerator to brake pedal somewhat abrupt. The Bolt's system offers a nice balance. Thank you, GM!
Cornering and suspension is less typical of a midsize crossover feel, thanks in part to the low center of gravity, offering less body roll in maneuvers such as in an aggressive lane change or having to avoid something on the road. Zero to 60 MPH is in the mid six second range, which is quick for a car in this segment.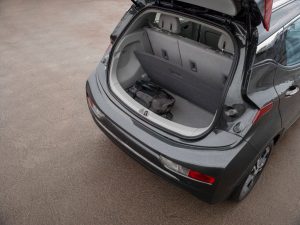 Comparable EV's include: Tesla Model 3, Hyundai Kona
The Chevrolet Bolt is a crossover that has real-world usable range and updated technology without giving up any of the benefits of a gasoline powered equivalent. It just happens to be electric and that's a good thing.
The Essentials:
MSRP: $41,020.00                                                             MSRP (As Tested): $44,130.00
Fuel Economy (Observed): Equivalent to 105 MPG
Engine: Permanent-magnet synchronous AC motor, 200 HP & 266 Lb/Ft Torque
Popular Options: DC Fast Charging $750.00, Infotainment Package $595.00, Driver Confidence II Package $495.00, Cajun Red Tint Coat $395.00
Please Visit: www.Chevrolet.com
* Photos furnished by Chevrolet