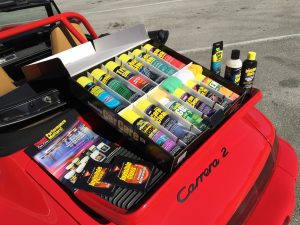 Car care products have become an integral part of on-going car maintenance. Personally, I enjoy talking care of my small car collection and Stoner Car care products is now part of my go-to items in my car detail bag.
From the typical wash to the interior detail as well as spot remover duties that needs to be done from time to time, Stoner Car Care carries a full line of quality products that will delight the user. Recently, I had the opportunity to try all of these products first hand and came away impressed.
We received an elegant box with a complete kit of products and I waited until one of my cars was ready for its spa day so I could really see the performance of these!
The complete car care kit contains:
Invisible Glass – America's #1 Automotive Glass Cleaner
Invisible Glass Clean & Repel – A new product that combines the cleaning power of Invisible Glass with a powerful rain repellent
Invisible Glass Washer Fluid Additive – Add 4oz to a gallon of washer fluid to maintain the repellent property of Clean & Repel
Invisible Glass Water Spot Remover – Remove those tough, dried-on minerals, film, sap, salt spray and deposits from your glass
Visible Shine Synthetic Sealant – Give your paint a deep, vibrant shine that lasts longer than wax
Trim Shine – Add gloss to interior and exterior trim without the greasy feel
More Shine – Long lasting tire coating to shine all four tires in seconds
Tarminator – A heavy-duty tar, sap and bug remover
Speed Bead – One-step quick wax for a fast touch-up between washings
Gust 360 – Powerful dust remover for blasting dirt out of cracks and crevasses inside the vehicle
Carpet Cleaner – Quickly remove dirt, spills and stains from carpet and upholstery
Trim Cleaner – Melt away food, mud and more from interior trim work
Stoner Car care will be offering these boxes in time for Christmas shopping. The perfect gift for anyone that likes taking great care of their rides!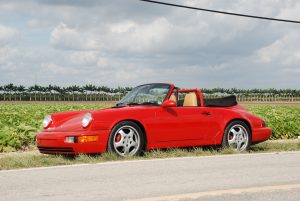 Please visit: http://www.stonercarcare.com/Products/kits/completecarcarekit