Honda Civic Si Coupe (2018)

I admit, I have not driven a Honda in several years, so when I was offered the chance to drive their all-new for 2018 Honda Civic Si coupe, I said sure!
The press car that I drove was bathed in sexy bright red paint that Honda calls Rallye Red, together with the boy-racer-like rear wing, which I admit to really like, plus the blacked out 18" wheels, makes for a dramatic statement in a car. The surprises kept on coming, as I learned that it is only offered with a manual, six-speed transmission. I smiled.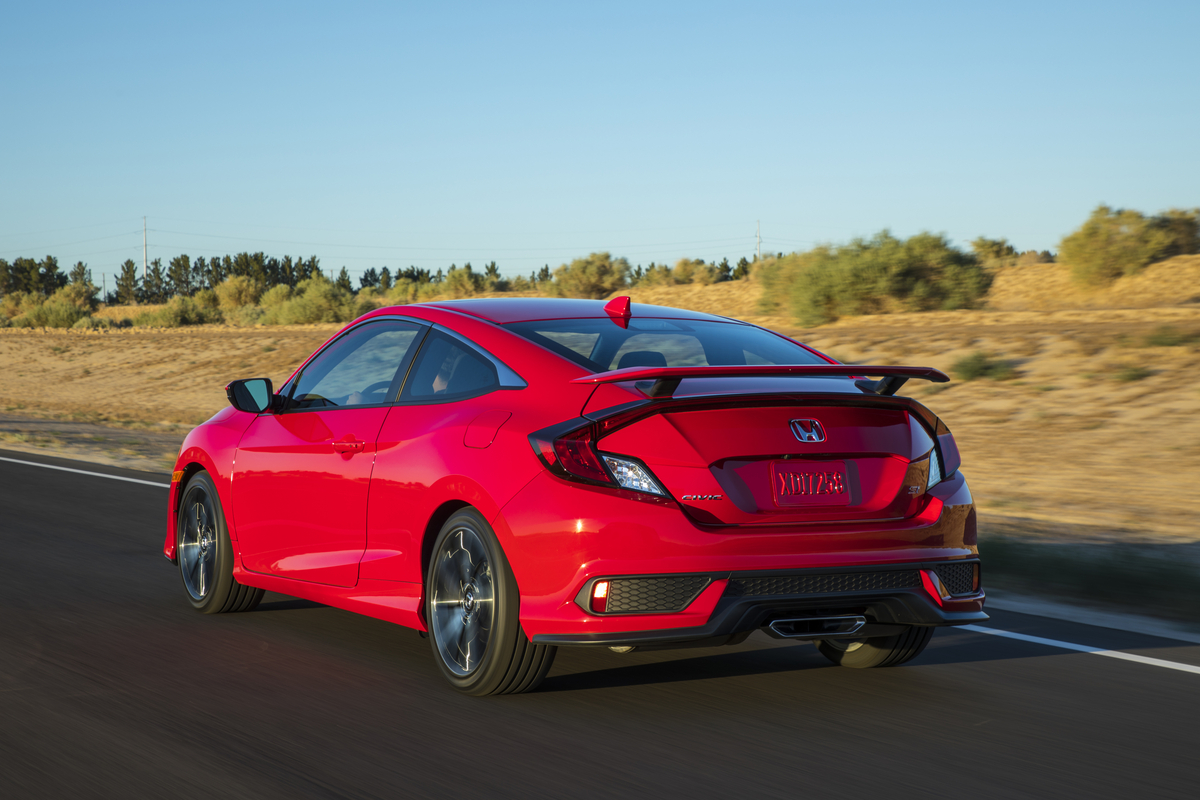 Civic, it's an iconic name. Most people instantly recognize it as synonymous to mean "it's a compact, fuel efficient, economical car." Well, the 2018 Civic Si is all grown up and yes, it is still all of those, yet never giving anything up in the process. The design makes me think of Japanese industrial inspiration, featuring angles and slightly exaggerated shapes in some of the corners and lights, in addition to the central, oversized single exhaust tip, yet it seems to fit the persona of the Civic Si perfectly. For me, this design works great, as it breaks the cookie-cutter mold of the me-too design language that some cars seem to fall into. I'm pretty sure, that de-badging the Civic Si will not cause it to become obscure. Bravo Honda!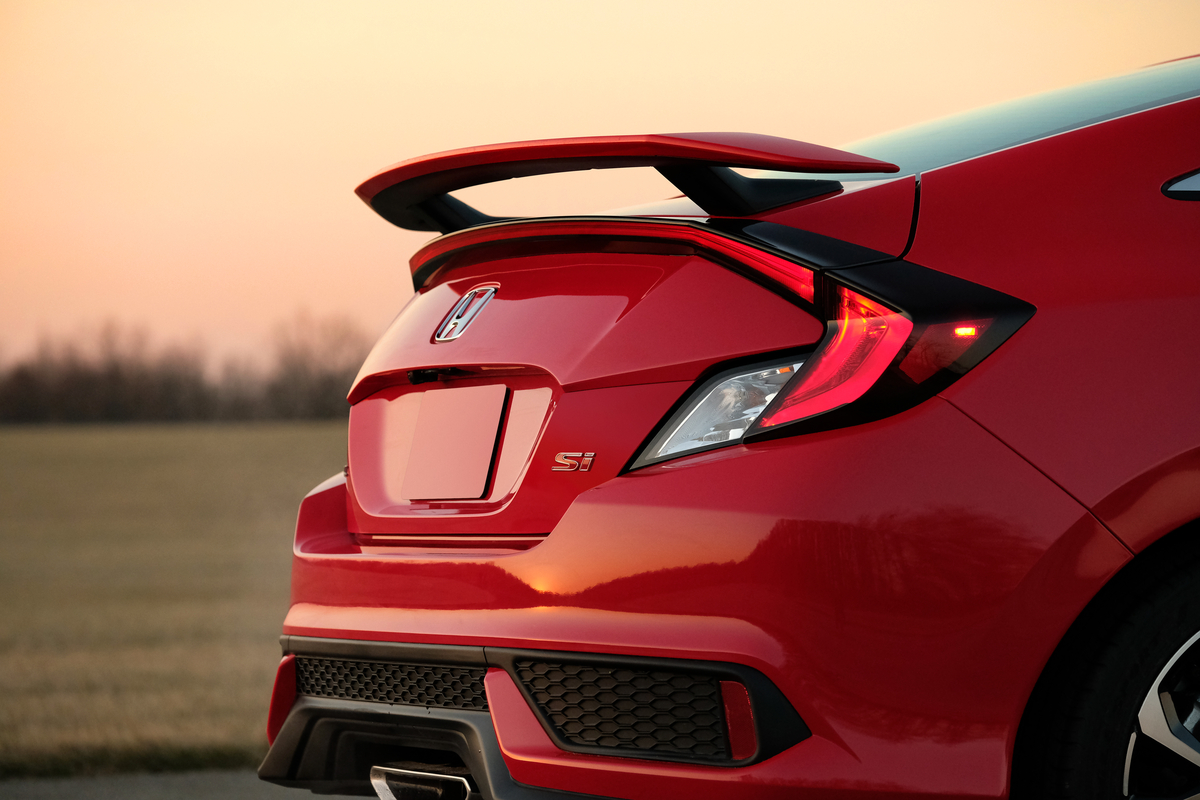 Inside, you are greeted by an elegant, tidy and modern interior. The gorgeous styled and contrasting stitched seats are a delight, and so are the nice touches of design throughout. Take for example, the large center storage space that offers a deep, hidden compartment under the cup holders. On a lesser note, is the infotainment system, offering Apple Car Play among many other features, was a bit of a challenge for me, as it's my nature to try to figure things out without the use of the owners' manual but I did manage to limp through it, albeit not all that confidently. I seem to say that line over and over with most manufacturers' infotainment systems. Rear seats are typical of a coupe, meaning, usable but tight.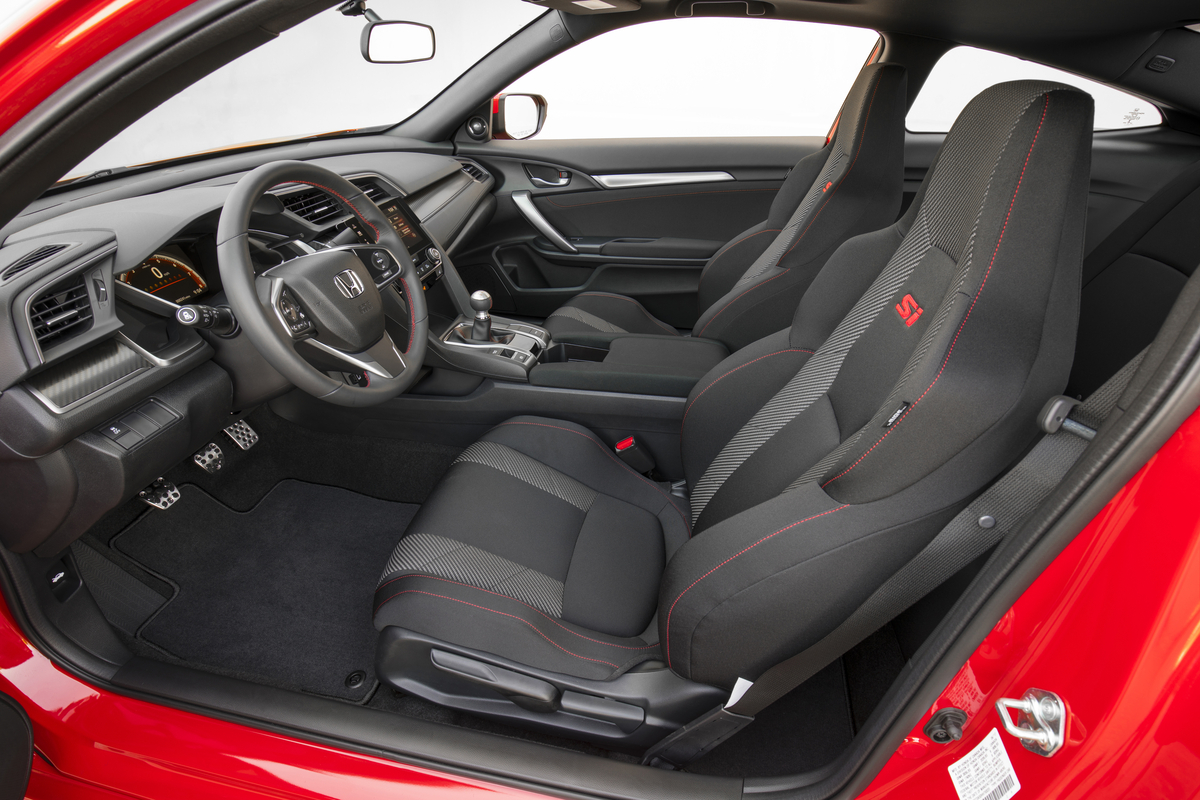 The six-speed manual transmission is a breeze to live with, although, the clutch is a bit over-sensitive on the 1st to 2nd shift, but after a few minutes I got the rhythm and all was good. There is a noticeable lack of torque-steer, which for a 205 HP front-wheel drive car, that's a wonderful thing. I can only imagine the magic Honda did for their Type R Civic, which has 100 HP more than the regular Si. The surprisingly muted yet superbly smooth engine is a 1.5 liter, 205 HP turbo 4-cylinder engine that is a delight to put through its paces. Brakes are easy to modulate and doing the limo-stop test with the Civic Si is easy to do repeatedly. What is that test? Imagine being a limo driver and being so smooth with the stops that you cannot feel the car coming to a halt. There is a Sport button that actually does something, namely to firm up the dampeners, steering and throttle response.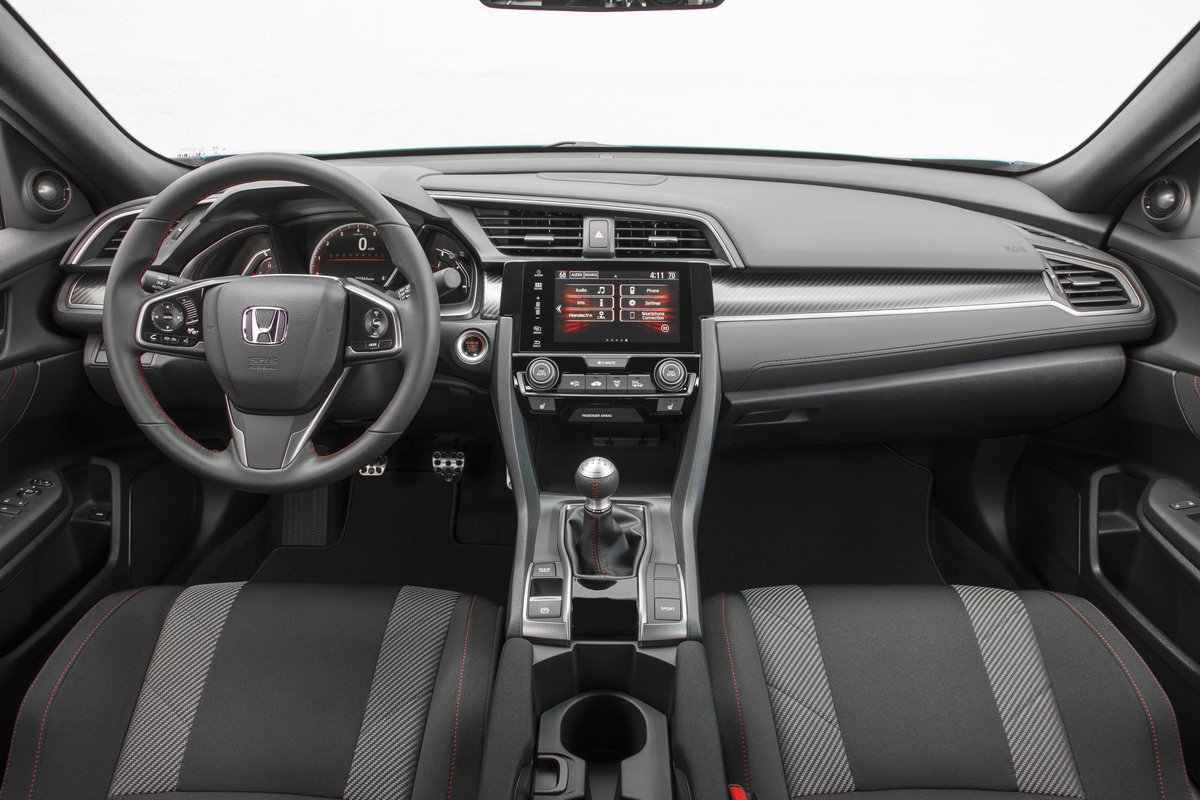 I love early morning drives, it's really the only time in traffic-clogged Miami that you can enjoy driving. With that in mind, I take advantage of these drives to get to know the car and the Civic Si didn't disappoint. There is a special long, left-hand, sweeping corner that I am familiar with and this is the perfect place to try out the handling, so here goes. Thinking that I would get slushy and vague feedback, I entered the corner not really expecting much, but no, what I got was Swiss watch-like precision with wonderful steering feel. Wait, what? I've done the same corner probably over 1000 times, with cars costing five times the price of the Civic Si and haven't gotten nearly the same satisfying reward the Si gave me. Bravo again Honda!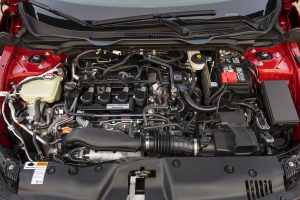 During my all-too-brief one week with the Civic Si, I ended up taking it to my friendly and intimate Sunday mornings cars and coffee event in Miami's swanky Wynwood area and it was a hit with everyone there. Mind you, this is Miami and a jaded crowd, that drive Porsche Turbos, Ferrari 488's and classic Alfas to this automotive get together. Regardless of the heavy iron there, the Civic Si held its own quite nicely, thank you very much!
Direct comparable competitor models to the Si include: Ford Focus ST, VW Golf GTi, and the Subaru WRX. All more expensive than the Si.
What is my verdict? A resounding two-thumbs up! Honda has gotten its mojo back with their new Civic line. The Si is enthusiast-focused and perfect for those who want something sporty yet with world-class quality, reliability and value. Let's just say, that if I had a reason to have a daily driver, the Civic Si would be top of my ultra-short list of choices.
The Essentials:
MSRP: $24,100.00                                           MSRP (As Tested): $24,990.00
Fuel Economy (Observed): 31.6 MPG
Engine: Inline 4 cylinder, 1.5 liter, 205 HP turbocharged
Popular Options: None
Please visit: www.honda.com