Mercedes-AMG E53 Cabriolet (2019)
I always look forward to driving a Mercedes-Benz regardless of the model as there is something sublime about the experience that always stands out. Mercedes-Benz is on a roll. Items like the luxuriously appointed interior, which is done better and more inviting than any of its competitors, bar-none. This is just the start of several nice surprises with the new, 2019 E53 Cabriolet.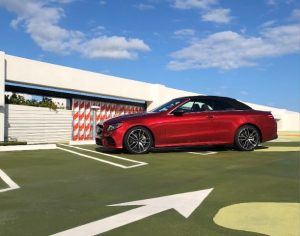 This latest iteration of the E-Class Cabriolet is the perfect size, kind of like goldilocks. Not too big (S-Class) and not too small (C-Class). It's just right.
Thoroughly redesigned for 2019, this personal luxury cabriolet, looks contemporary yet offers the distinctive Mercedes-Benz flair and presence that is easy to recognize even if you don't know much about cars. The front fascia, bumper and grill look sleek and make a statement. Side profile is strong and business like, while rear design features an AMG sport exhaust tips and a nice aerodynamic finish to the shape. The designers did a superb job with the fabric convertible top and the E53 looks as good as with the top down as it does with the top up.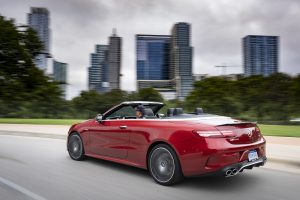 Inside, you are greeted with an expanse of leather, technology displays and elegant details such as the turbine-like air vents. One neat feature of these, is the mood accent lighting that each of the vents have and offer 64 color combinations to select from. Without a doubt, a conversation piece. There is a huge, and I really mean huge, infotainment screen that is designed as a long, virtually uninterrupted display, that becomes the instrument panel. Thank you, Mercedes-Benz, for keeping the full length of the dash simple, flowing and elegant. The driver and passenger seats are gorgeous and comfortable, featuring an array of adjustability, various massage functions and the wonderful "air-scarf" feature, which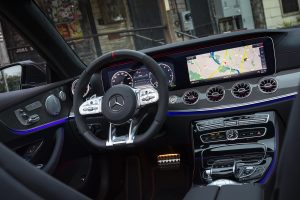 blows warm air from the headrest area onto your neck, thus making al-fresco driving on a chilly day, a comfortable affair. Steering wheel is a thick rimmed, multi-textured wheel that feels great in your hands and offers convenient, fingertip-controlled access to different details on the instrument binnacle. These controls took me a few minutes to decipher, but once mastered, they felt super intuitive and easy to use.
Driving the E53 AMG Cabriolet is a multi-personality offering. You can drive it as a soft and comfortable luxury car or turn it into a beast and go all out with the Sport+ setting.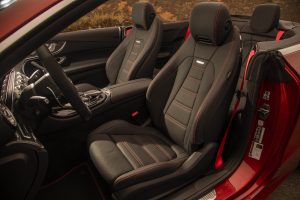 I like this since it gives the owner the option to change the look and feel of the car on a whim and still enjoy all the typical accoutrements that come with a Mercedes-Benz.
Acceleration is fast and linear and I got to try this out first hand. As it turns out, I needed to get into the center lane after a stop light at a busy intersection, (aren't they all in Miami) and all I had to do was to squeeze the throttle. My passenger was wide eyed and taken aback by the effortless acceleration this car offers. Instantly, we left all traffic behind and the E53 didn't even work that hard to do it. Under the hood there is a 3.0 liter, turbocharged inline six. This is big news, as its been over 20 years since Mercedes-Benz has offered this type of engine in its lineup. Gone is the brawny V8 but I didn't feel as if I missed it.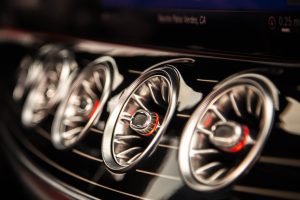 This new inline six offers state of the art technology, offering a slight hybrid system called EQ Boost, which is part of a new 48-volt electrical, together with an electric supercharger that operates between the engine and the transmission. Is it fast? Yes! Here are some stats: 429 HP, 384 Lb-Ft of torque, by way of a nine-speed AMG Speedshift transmission with wheel-mounted shift paddles. The 0-to-60-mph time of 4.4 seconds gives this coupe a lot of get-up-and-go! Braking is equally impressive, with a direct and surefootedness feel that gives tremendous security. We tried the brakes hard several times and not a bit of brake fade was felt. Suspension can be a bit hard while on the sportier settings, yet it's fun to be able to have a more direct feel to what the car is doing. Again, these are fully adjustable depending on your mood of the moment.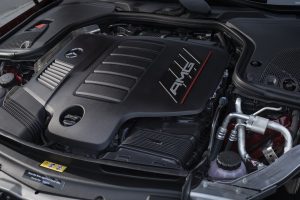 Regrettably, luxury convertible coupes are diminishing in an alarming rate from the market, as most people seem to have a voracious appetite for SUV's. BMW has the 6 Series that is now at the end of its production run, Audi has the S5 but that is smaller and less powerful. Bentley has the all new Continental GT but that is a much bigger and more expensive offering. That leaves the E53 Cabriolet basically without a direct competitor.
Would I own an E53 AMG Cabriolet as a daily driver? Without a doubt, I would.
The new 2019 Mercedes-AMG E53 Cabriolet is a superb personal coupe that offers luxury, sportiness and elegance every time you drive it.
The Essentials:
MSRP: $80,350.00                             MSRP (As Tested): $98,265.00
Fuel Economy (Observed): 23.1 MPG
Engine: Inline 6, 3.0 Turbocharged 429 HP
Popular Options: AMG Black Nappa leather, Metal Weave Trim, AMG DINAMICA Performance Steering Wheel, 20" AMG, 5 spoke wheels, AMG Performance exhaust system, Parking Assist Package and many other options.
Please visit: www.mbusa.com