Infiniti M56 (2012)
What's not to like? An engine so smooth and powerful that you swear it's a 12 cylinder, steering feedback that's sharper than a barber's razor and a design that is elegant, subtle and modern. These and more, are some of my favorite things of the Infiniti M56 luxury sport sedan..
The front fenders are bulging and powerful, sending a direct statement of just the right amount of aggressiveness whenever you approach the car. And the optional 20 inch aluminum alloy wheels are by far, some of the best looking on any Japanese car, ever!
Yet, the big engine Infiniti M56 seems to live a life of anonymity.
Opening the driver's side door, we are instantly greeted with yards of leather, together with wood finish throughout the dash, giving the interior an elegant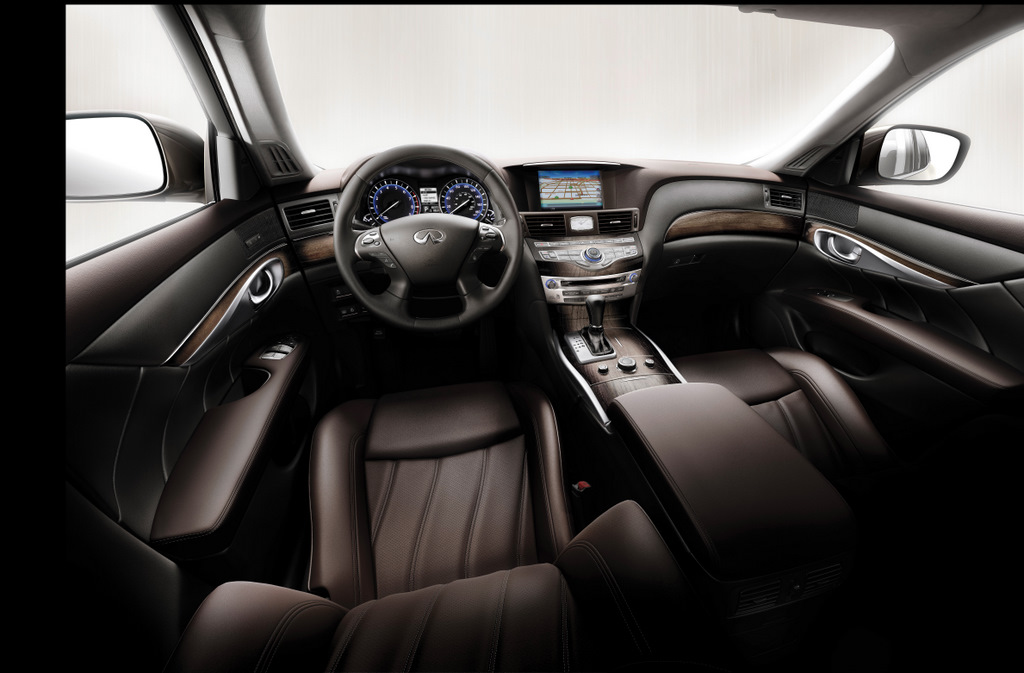 and luxurious aura and feel. Of course, with a fit and finish that one would expect from this caliber sedan. The switch-gear is noticeably more refined, thank you Infiniti! As this was a pet peeve of mine with other models of the line. The rear seat is superbly comfortable, with elegant design touches; we especially liked the door handle design as well as the speakers on both sides of the headrests of the front seats. Trunk space is typical of this size sedan; deep, with a low sill and well finished all around.
Driving the M56 is a delight to the senses. Power is quick, strong and oh so intoxicating. The monster, 5.6 liter engine is marvelous, especially when you feel frisky and want to simply punch it. Be careful with these types of excursions, the fuel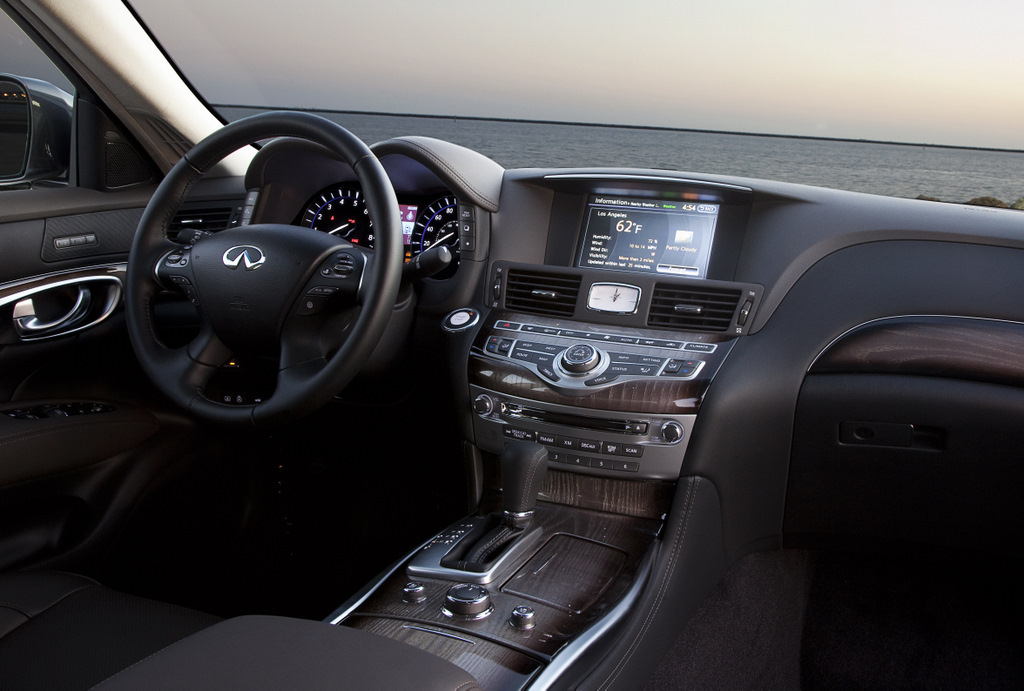 economy succumbs to seemingly one of a Boeing 747 on takeoff. Let's put it another way, ExxonMobil will send you a thank you card if you are a heavy, lead-foot driver. So, those types of moments are better left for the "once in a blue moon" kind. Brakes feel just as powerful and surefooted, hard stopping is the equivalent of throwing an anchor out the back, which really means, you will stop! Steering response is amazingly quick, thus taking a bit to get used to it, but once you do, you wonder why other cars don't have the same feedback.
This is a secret that should not be. If you are shopping for a high powered luxury sedan, and have never considered Infiniti brand as a contender, then the M56 should be top on your short list.
The Essentials:
MSRP: $59,200.00
MSRP (As tested): $69,117.00
Fuel Economy (Observed): 18 MPG
Engine: V8, 5.6 Liter, 420 HP
Popular Options: 20" aluminum alloy wheels, Technology
and Sport Packages, R-Spec brake pads
visit: www.infinitiusa.com