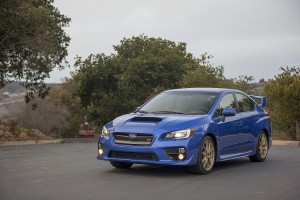 Subaru WRX STi Limited (2015)
Say the words Subaru WRX STi to most males under 40 and they simply smile, knowing full well that it's a special car. Thankfully Subaru knows this and the newest generation of this famous moniker is now available at dealerships. With every generation of the STi, there is greater sophistication, capability and power.  It is now more grown up yet able to get away with an outrageous and I'll admit, cool rear wing spoiler and multiple body flares, which seem to work perfectly with the newest generation of this boy-racer sport sedan.
Recently, we spent a week with one of the first 1000 Launch Edition STi's, which comes in the special Subaru WR blue and gold BBS wheels and we thoroughly loved it. So much so, I didn't want to give the keys back!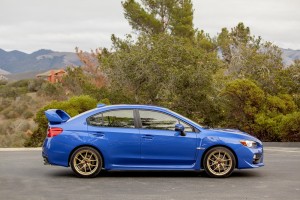 Thank you Subaru for believing in the proper transmission, a manual six speed, featuring exact throws and great feedback. The 2.5 liter, 305 HP engine offers superb performance, together with unique rawness, making it a delight for the aficionado. The famous Subaru all-wheel drive system is simply heavenly. Brakes are precise and inspire confidence regardless how you drive the STi. Feel like being aggressive and carving some of your favorite apexes? The STi will reward you handsomely with every turn. Other times you may have clients or friends in the car that don't really want to see the full capability, then the STi feels like a comfortable mid-sized sedan with plenty of passenger and cargo room.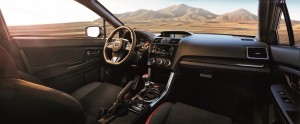 The interior is an evolutionary improvement as compared with the previous generations, offering comfortable sport type seats with contrasting stitching and large side bolsters. We like the seating position as well as all of the adjustments available, making the newest STi a very comfortable long distance cruiser if needed. The infotainment is quite complete but does suffer from having small icons, making it a challenge to get the exact preset or change when on a bumpy road. Rear seat is surprisingly comfortable with ample space for two, tight for three. Trunk is large, offering a wide opening for ease of loading.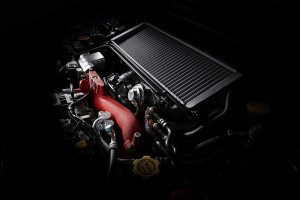 Living in South Florida, it can be a difficult challenge to find a good road to experience the performance capabilities of the STi. Fortunately, I have one of my favorite areas to explore the performance envelope and it made for superb experiences with the WRX STi. There is nothing that compares to the confidence and stability that its adjustable all-wheel drive system offers. I wish I could experience this great sedan on the winding roads of the western states.
The all-new 2015 Subaru WRX Sti is all grown up and polished. Offering a wide band of performance, comfort and usefulness. This is a car that should be experienced at least once by every person that enjoys driving.
The Essentials:
MSRP: $39,290.00                                            MSRP (As tested): $40,790.00
Fuel Economy (Observed): 19.9 MPG
Engine: 4 Cylinder, 2.5 Liter, 305 HP Turbo
Popular Options: GPS system, keyless entry and push button start, short throw shifter,
Visit: www.subaru.com