Unveiled at the prestigious 2011 New York Auto Show, the LF-Gh luxury sedan shows off various technologies that Lexus is currently working on that will migrate onto the company product line in the coming years…
Lexus is looking to make giant leaps in innovation, not just small strides. Some of these innovations are understanding the direction of what the fuels of tomorrow will be. Electric, solar, biofuel, diesel, hydrogen, hybrid and even the gasoline that we know today. This is a game with huge stakes. Get it wrong and you risk becoming the 8 Track tape of fuels. Working with a clean sheet of paper, Lexus Design Division designers aimed to perfectly blend style, performance, efficiency, and environmental compatibility in a premium, grand touring sedan while trying to leverage advanced, new technologies.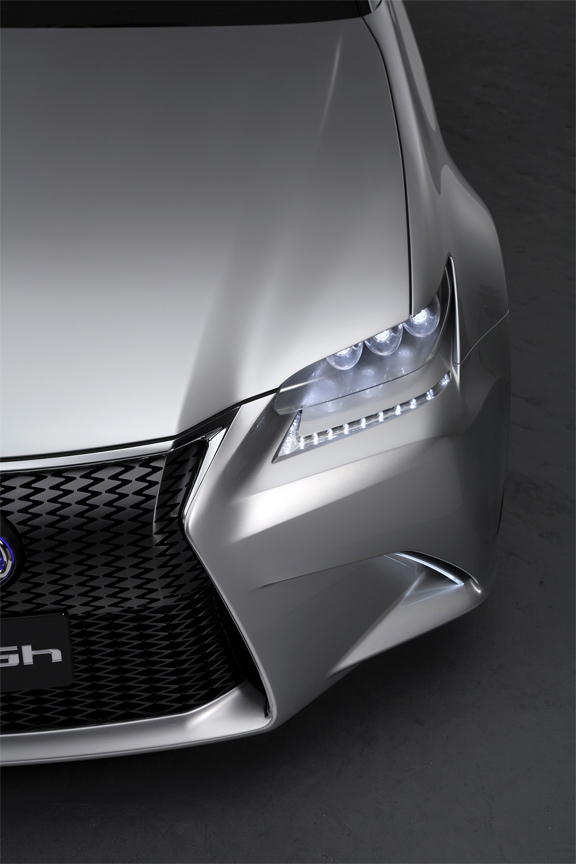 The front of the LF-Gh has a strong, spindle-shaped grille. "Customers have been waiting for a bold concept like this from Lexus," said Mark Templin, Lexus Division group vice president and general manager. "We look forward to their feedback and integrating some of these exciting design features into future Lexus vehicles."
Lexus wants to show off what they can do to a luxury grand touring sedan, designed to transport its occupants far and fast, ensconced in a luxurious cocoon. LED lighting hints at the range and scope of new materials, electronics and dynamic systems that endow this concept vehicle with state-of-the-art performance, driving control, and safety features.
The driver's zone includes a meter panel with excellent visibility and a console with intuitive operability. An all-new analog clock with a three-dimensional face, a contemporary and exclusive timepiece suitable to a premium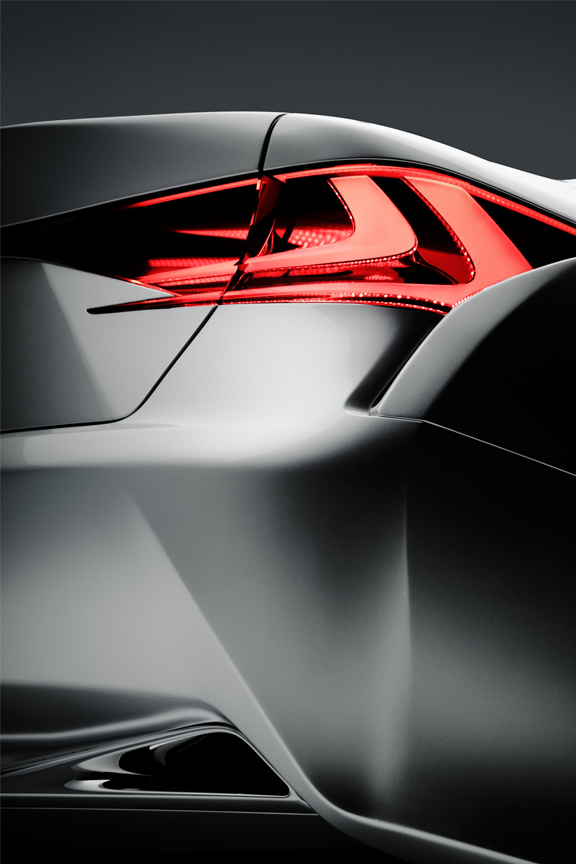 luxury brand, is a focal point of the interior and represents a shift in Lexus' design philosophy. The interior features examples of the use of genuine, high-quality materials and rich, finely honed details, which help create a driver and passenger space consistent with the idea of a full-fledged grand touring sedan. It is an interior designed to respond to the needs of customers who know true
quality, and are particular about details.
Blue LED Lexus Hybrid Drive badges located on the front grille and trunk lid signal an intention to provide equal measures of fuel efficiency and performance. The rear valance blends sculpted exhaust tips for a clean, finished look, minimizing the presence of the exhaust system, suggesting that the flow of exhaust gas will be substantially reduced. The treatment emphasizes that this hybrid concept is designed to comply with the exceptionally low emissions requirements of the future.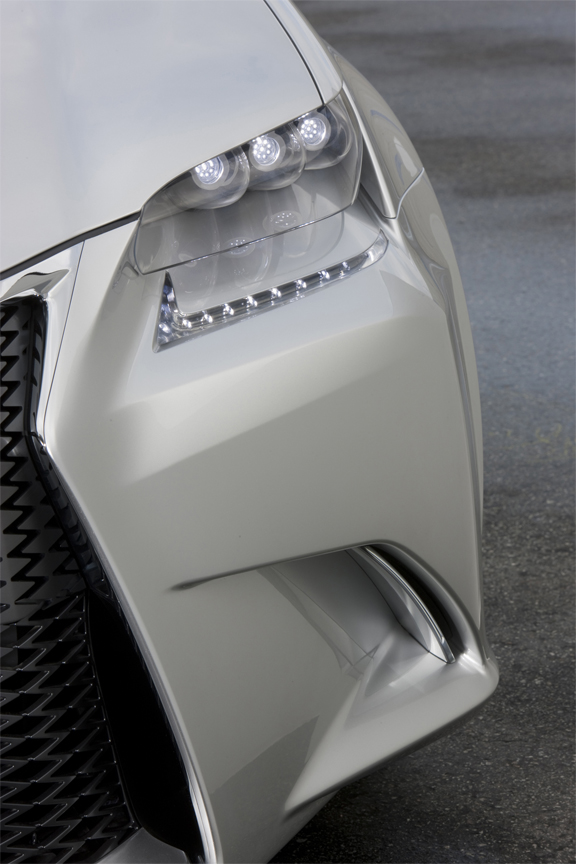 "Although a concept, we hope the LF-Gh will resonate with customers worldwide, and communicate our intention to advance ideas about the face of Lexus luxury in the years to come," Said Kengo Matsumoto, general manager, Lexus Design Division, Toyota Motor Corporation.