Buick Cascada (2016)
Funny how perception creeps up on us and lingers. Until recently, one mentioned Buick and the typical answer was; my grandparents drove one. Sure, at one point this was synonymous with the brand, but no more. Buick is on an aggressive mission to change this perception and to introduce the brand to people that have never even considered it in the past. How?
Presenting the all-new 2016 Buick Cascada!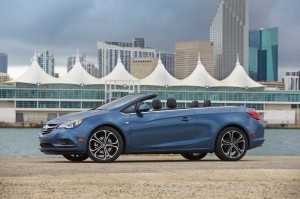 The Cascada is a beautiful four-place convertible that fits perfectly with the Buick "I want to be more hip" image. The exterior design is modern and futuristic, with a dramatically raked windshield, a high belt line featuring forward swooping angles and lines. Yes, the Cascada is new to us, even though it is based on the European Opel Verano platform.
Inside, the Cascada is smart and modern. Seats are comfortable, and fit and finish is better than previous generation GM products. There is a mix of familiar trim and switchgear pieces as well as unfamiliar buttons, primarily on the center dash and infotainment.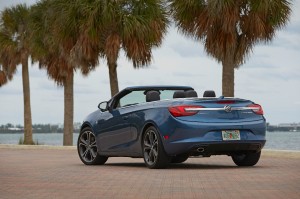 At first, it does seem a bit cluttered with the number of buttons and switches, but after time, it does become second nature. Top is well engineered, averaging 17-19 seconds for full operation and can be activated at speeds up to 31 MPH. Rear seat entry and exit are made easier by the electric sliding of the seats once the seat back release is activated. Electric seat-belt butlers motor the belts forward, thus fiddling and having to reach way back for the belts are not an issue. This is a premium car detail that is nice to have, especially in a four-seat coupe or convertible. Trunk is a smidge small, but still big enough for most daily needs.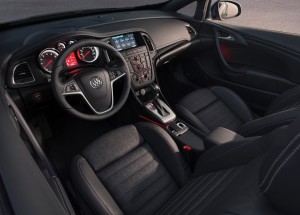 Over 4,000 lbs! Yes, this is the weight of the Cascada. Surprisingly heavy yet unexpectedly nimble. During our week with the Cascada, we noticed a reassuringly sporty feel to the suspension on the expressway on-and-off ramps in South Florida. Acceleration from the 1.6 liter turbocharged four cylinder is certainly not its strong suit, but it does perform well. As the Cascada has European DNA, it does feel a bit sportier and tight as compared to a typical American mid-sized sedan or coupe. Brakes are strong and linear and both throttle and brake pedals are easy to modulate, especially from at crawling speeds.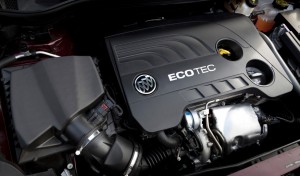 This makes the Cascada a breeze to drive smoothly.
Buick is doing a smart move with the Cascada, even though a convertible will never have the sheer production volume, it does offer an excellent marketing opportunity for Buick.
The 2016 Buick Cascada Convertible. This is a beautiful, all-new Buick with a fresh mind set. Drive it, you will be impressed. Yes, it's a Buick.
The Essentials:
MSRP: $36,065.00                           MSRP (As tested): $36,990.00
Fuel Economy (Observed): 22.5 MPG
Engine: I-4, 1.6 liter turbo, 200 HP
Popular Options: Accident avoidance technology, heated seats and steering wheel
Visit: www.buick.com