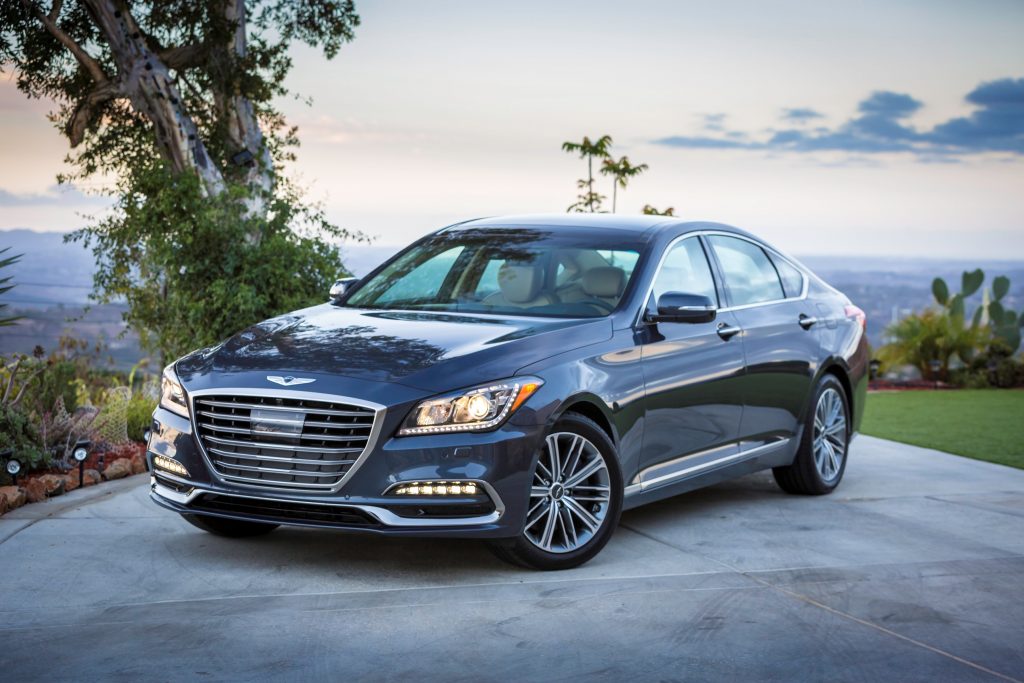 Genesis G80 5.0 Ultimate (2018)
The all new G80 mid-sized sedan is without a doubt, the best effort yet Hyundai has made to seriously play with the luxury big boys from Japan, Germany and even the United States. This didn't come over night, as Hyundai has previously had several luxury sedans with their 1st and 2nd generation Genesis as well as the Equus and the new G80 and G90 are the latest offerings from Hyundai's high-end line which became a stand-alone brand in 2016. Think Lexus and Toyota.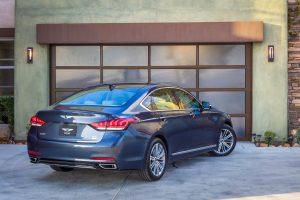 The exterior design of the G80 is stylish and elegant, the grille, which was still evolving in past years is now the best one yet. Side profile is sleeker and more contemporary, yet able to offer easy in and out comfort for the rear seat occupants. Along the back, there is a set of quad exhaust tips that are elegantly integrated into the lower bumper. All elegant touches superbly executed by the Genesis designers.
The interior is bright, modern and luxurious. Fit and finish are Lexus-like in quality and execution, featuring an infotainment system that works intuitively and seamlessly, even the touch screen works every time it gets a finger command. There is a dual panorama moon-roof with dual electric sunshades.
Both front and rear seats feel luxurious with a hint of sportiness both in comfort as well as the type of materials used. The cockpit switchgear is noticeably more refined than the previous Genesis, feeling a bit heftier as well as more upscale in design. Clearly, Hyundai has taken a steady, evolutionary process with its luxury brand and it has paid off handsomely.
Driving the G80 is a delight. The steering feedback is surprisingly good, considering it is electric and the suspension works compliantly around corners as well as typical urban road imperfections. Overall, my driving impression is one of a subtle yet noticeable blend of quality and engineering that a lot of cars today are simply missing. Bravo Hyundai!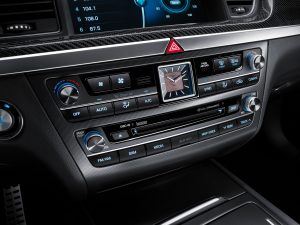 The test car I had was the Ultimate model, featuring a lively 420 HP V8 that when flooring the accelerator, the engine obeys flawlessly. There is a satisfying growl from the exhaust and a nice rush of linear power, thanks to its 5.0-liter displacement. One nice thing we noticed with the G80 is a surprisingly nice traffic-crawl modulation on the brake and throttle pedals, making it easy to drive smoothly in stop and go traffic. There are paddle shifters behind the steering wheel but frankly, I barely bothered to use them. I did enjoy using the sport mode, as it made the driving experience a bit crisper and livelier.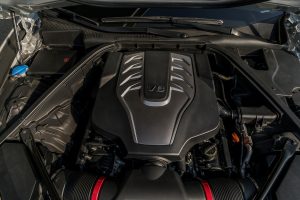 Driving to work, going out to lunch with clients or simply running errands, the G80 behaved impeccably. I even caught myself looking back a few times at the car as I was walking away simply to enjoy the pleasing design.
Competitors Include: Audi A6, Mercedes-Benz E Class, BMW 5 Series, Lexus ES and the Lincoln MKZ among others.
If you are looking for a super-midsized sedan the Genesis G80 should be a top contender. Forget what we all have been conditioned to think about luxury brands. Get out and drive the G80, I guarantee you will like it.
The Essentials:
MSRP: $57,000.00              MSRP (As Tested): $57,975.00 (Includes destination charge)
Fuel Economy (As tested): 22.1 MPG
Engine: 5.0 liter, V8, 420 HP
Options: None
Visit: www.genesis.com