Bentley Bentayga (2016)
Miami has several high-end luxury car dealers, with Braman Motors being one of the oldest and best known in South Florida. When I received an exclusive invite to preview the all new Bentley Bentayga luxury SUV I could not say no.
Bentley. The name alone conjures images of a stately brand, known for its sporty coupes and sedans with a storied racing heritage. Since 1998 Bentley has been owned by the VW Group and since that ownership change they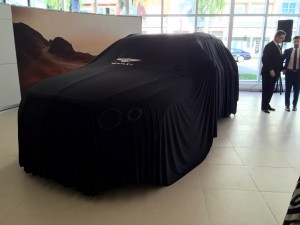 have revamped the entire line of sedans and powerful coupes. So, why an SUV? This is an easy answer. Simply look around you when you are stopped in traffic next time. People like them and car manufacturers love them as they are very profitable. Bentley wanted to join the bandwagon and thus the Bentaya was born.
At the new Braman Motors Bentley dealership near Midtown Miami, journalists arrived early for a special preview. Later in the evening the party was in full swing with Miami's gliterati. When there is a party in Miami you can always bet that there will be interesting people to watch. And this party didn't disappoint. The hors-d'-oeuvres and champagne flowed, with the crowd eagerly enjoying it.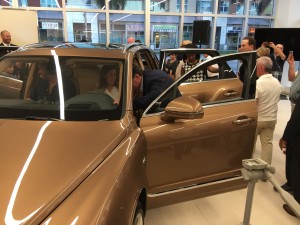 Based on the same platform as the refreshed Audi Q7, the Bentayga makes a bold statement thanks to its striking design features. The grille is finished in a sporty mesh design, paying homage to the early racing Bentley's of the Bentley Brothers. There is the unique, jewel-like headlamps as well as the whimsical light washers. The 22" wheels are elegant and well suited for this high performance luxury SUV. The rear offers an upward swing hatch that shows off a well-appointed cargo area. Size-wise, the Bentayga will fit in any typical garage that can fit a Q7 or a Cayenne, thus making it easy to live with in an urban environment.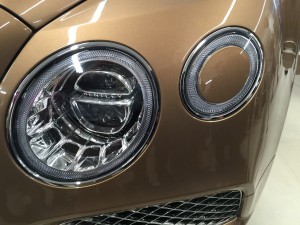 The magic though, is inside. One instantly notices the quilted leather seats which offer a sumptuous seating experience for four adults. All of the switchgear has elegant metal movements that convey quality every time your fingers touch a switch or knob. This is something I love from Bentley.
We did not get to drive the Bentayga but I am sure it feels like a Bentley true and true. We should be getting a chance to drive the Bentayga sometime 1st quarter of 2016, so stay tuned for the review.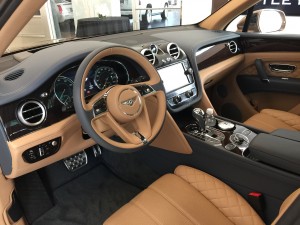 One of the interesting moments of the party was when I stepped outside. I was blown away by the over the top quality of the cars in the valet parking lot! It could have been a Braman Showroom, as there were Rolls Royces, BMW's, Bentleys, Cadillacs and Porsches everywhere. It was fun to see all of that expensive sheet-metal all in one place!
Bentley is celebrating the introduction of their first SUV with a spcecial edition batch of Bentaygas called "First Edition" with 608 units being produced. The Bentayga comes with a 6.0-liter twin-turbo W12 engine, producing 600 horsepower, or 608 ps (This is a European power measurement).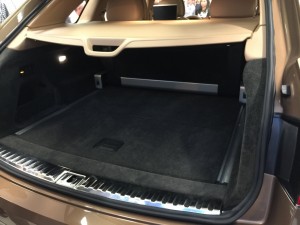 That's enough to propel the luxury off-roader to 60 MPH in 4.0 seconds flat and on to a top speed of 187 MPH, making this the fastest and most powerful SUV currently on the market. One of the items that makes the First Edition even more special is a limited production Breitling Watch.
Regardless if its Miami, Monaco or Melrose, the all new Bentley Bentayga is the premier ultra-luxury SUV that will not disappoint.
Prices and more:
Base Price of the standard Bentayga: $229,100.00
Price for the First Edition: $297,400.00
Deliveries of the Bentayga start in early 2016.
Please visit: www.bentleymotors.com