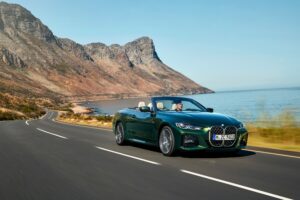 BMW M440i Convertible (2021)
No need to go into detail on the polarizing front that BMW is putting on its new cars today. You either love it or hate it. Mind you, I am an old school BMW fan, with a soft spot for the E46 M3 which to many, is the zenith of quintessential BMW design. Regardless of what anyone thinks of the front of the new M440i, in a couple of years, we will all be used to it. Moving on! Frankly, what a lot of people don't realize, that what really matters, is how the M440i drives and makes the driver feel doing it. My answer? This car has been one of the biggest surprises of the year for me.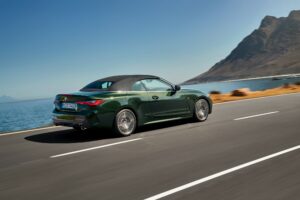 The front does make a statement, standing out from the ovoid-shaped and uninteresting designs that you can't even name the model. The side profile is powerful and flowing, featuring several character lines and angles that create a more purposeful profile. The rear of the M440i shows off a bit of classic BMW mixed with an air of the 8 Series, well done BMW.
Inside the cabin, one is greeted with a modern and elegant interior. Switchgear and buttons have been toned down a bit which is nice. BMW is still conservative with the way information is presented. While Mercedes-Benz does an expansive, large rectangular screen, BMW does a separate instrument and infotainment screens, more old-school if you will. I'm sure though, this will change quite a bit in upcoming generations. Seats are comfortable and I dare to say, a bit plusher than the previous generation F32 model 4 Series, that just so happens, there is one in my family.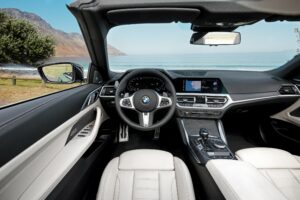 Rear seat is typical of a smaller coupe and it is a bit tight with the top up, yet delightful with the top down up to 40-45 MPH. The infotainment system is navigated very similarly to the previous generation versions and frankly, there are few if any of these systems that are 1st try-simple. Trunk is tight and shallow due to the soft top storage area. So, pack carefully or simply use the rear seats for your soft sided weekend accoutrements. Speaking of convertible tops, BMW has gone back to a traditional soft top after a 15-year absence. The standard color is black and for $150.00 you get Moonlight Black, offering a black-sheen finish. This soft top gives the 4 Series a look more like what a convertible should look like. The operation of the top is a breeze, excuse the pun and you can operate it in either direction with the car moving up to 31 MPH, that's a nice feature.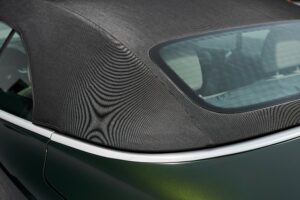 The M440i gets M Sport differential, upgraded brakes, a firmer suspension that BMW calls adaptive M Sport suspension, additional M badging and other interior goodies that make the car look and feel more special. The powerplant on this model is a 382 HP six-cylinder engine that is buttery smooth and responsive. Fitting in just above the 430i which offers a four-cylinder, 255 HP and below the 503 HP M4 rocket-ship. So how does it drive? It's a beast in a straight line, with an impressive zero to 60 MPH in a mere 4.1 seconds and a ¼ mile run of only 12.6 seconds at 111 MPH. Mind you, in the turns, it doesn't seem as cohesive and entertaining as in a straight line, but frankly, you would be missing the point of owning a convertible if you want to go canyon carving pushing the car to 10/10ths. This is more of a sedate, al-fresco tourer, one that you would take to South Beach with your friends for dinner.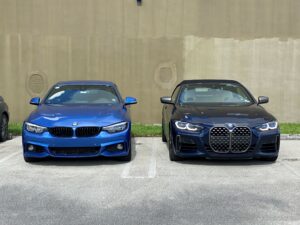 Engine sound from the screaming inline six is awesome, and this is not even the M4. Brakes and steering feedback are excellent and using the manual feature of the transmission is a delight. Frankly, this would be a perfect daily driver, if I needed one.
Sadly, convertibles are getting less popular and that's a shame. The M440i is a superb convertible that is refined, elegant and rewarding to drive with the top up or down, your choice. So yes, the M440i Convertible is a pleasant, unexpected surprise. Thanks BMW!
The Essentials:
MSRP: $64,000.00                                             MSRP (As Tested): $74,670.00
Fuel Economy (Observed): 25.5 MPG
Engine: Inline six, 3.0 liter, turbocharged engine with 382 HP & 369 Lb/Ft of Torque
Popular Options: Dynamic Handling Package: $1,300.00, Executive Package: $3,700.00, Parking Assist: $700.00, Wireless Charging: $500.00, Neck Warmers: $500.00, Harman-Kardon surround sound: $875.00
Please visit: www.bmsusa.com
*Photos furnished by BMW