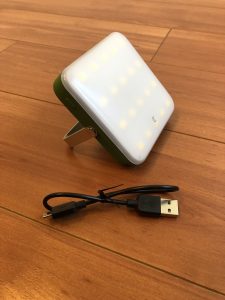 MyCharge Power Lumens 10K Hihh Lumens Lamp & Power-bank: This multi-purpose portable charger and high lumen lamp offers 10,000mAh of shared output featuring two USB ports. It is also a high-powered light: Providing up to 41 hours of continuous light. There are myriads of uses for this handy light with a built-in stand. I personally used it working under the hood of my car and found it to be a great item to have. Its small to be able to maneuver in tight spaces, large and stable enough to place on almost any surface. Slim, durable design, thus able to fit in a large work pant pocket, tool box or in the glove box of your car.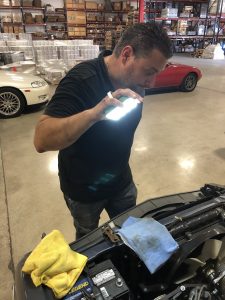 Dual USB ports: Want a fast charge for your phone or tablet? Then this will do it for you any place, anywhere. Offering a 2.4A max shared output to keep you powered in places that have no electrical sources.
There are four light positions including an emergency, blinking setting: A must if you plan on going camping, boating or a road trip in your car or motorcycle.
MYCHARGE MADE:  A brand that is quickly becoming a well-known quality maker of chargers and other battery powered sources. Designed in the USA using quality materials offering a premium experience, backed by a one-year manufacturer warranty.
Would I recommend it? Yes
Would I buy one? Yes
Rating: 5 stars
Price: $59.00
Visit: www.mycharge.com
Item is available at: https://www.amazon.com/myCharge-Camping-Lantern-Power-Bank/dp/B07SPDXKMJ/ref=sr_1_3?keywords=mycharge+power+lumens&qid=1564155335&s=gateway&sr=8-3